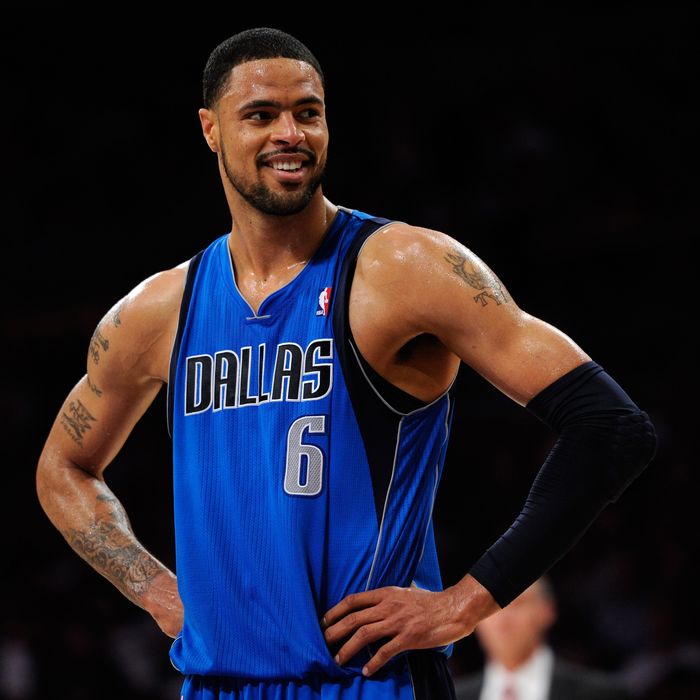 Granted, it would have been nice if the beginning of free agency and the beginning of the actual season didn't fall within the same calendar month, but no sense complaining about the lockout now. The Knicks are set to add Tyson Chandler — so much for making only minor moves to preserve cap space — and it looks like Jared Jeffries will be back with the team as well. Meanwhile, in NBA trade news, David Stern vetoed a three-team deal that would have sent Chris Paul to the Lakers. But what happened this week that didn't involve, finally, a schedule of games?
The Giants gave undefeated Green Bay a good fight, but lost.
The Jets, meanwhile, beat the Redskins.
Jose Reyes signed with the Marlins. The Mets, he said, never even made a formal offer.
Albert Pujols signed with the Angels. As did C.J. Wilson.
The Rangers cooled off, losing back-to-back games.
Jonathan Chait looked at how we can protect the welfare of student athletes.
St. John's point guard Nurideen Lindsey announced that he plans to transfer after this semester.
We looked at at what NHL realignment means for the Rangers.
And now that HBO's cameras are following the Blueshirts full-time, we picked out ten things we're looking forward to on 24/7.
That's it for us. Have a great weekend.