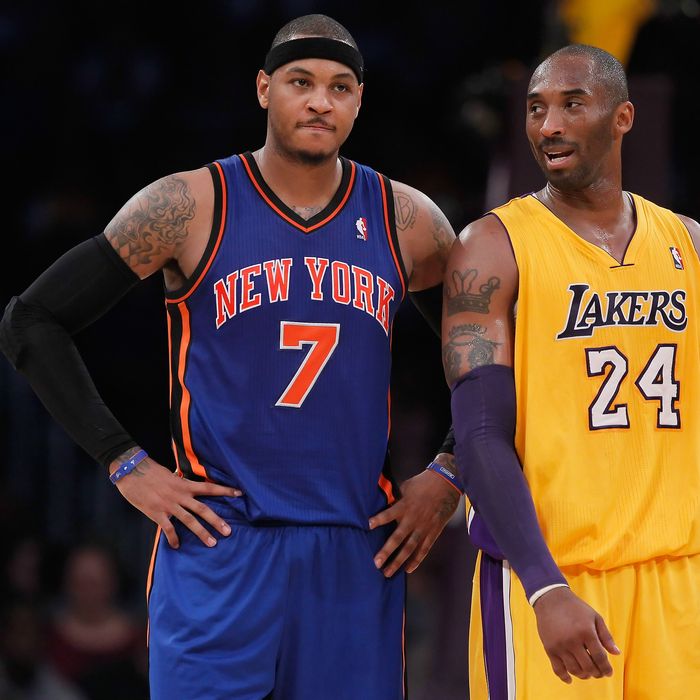 It wasn't a good one for the Knicks.
The Knicks tipped off their season on Christmas Day with a terrifying yet rousing win over the Celtics. Since then, it's all been downhill, as the Knicks laid a pair of eggs in the first two games of their West Coast trip against the Warriors and Lakers. Probably our fault for jinxing them with this Power Rankings headline. The Knicks, by the way, now include Jeremy Lin, though he hasn't done much yet. What else happened besides the Knicks starting poorly?
We watched the Giants squash the Jets. One of those teams still has playoff hopes and control over their own destiny, while the other pretty much doesn't anymore.
We wondered how much we should care about the Knicks' cross-river (soon-to-be cross-town) rival.
We caught up with Dan Blackburn and reflected on this week's 24/7 episode.
We watched St. John's start off their Big East slate quite splendidly, thanks in large part to the record-breaking Moe Harkless.
We checked in on a Met headed to Tanzania to climb mountains, while learning about a Yankee who went to Germany to get his blood jiggled and a Yankees hat that made it all the way to North Korea.
'Twas a fine week (well, not for the Knicks) and a lovely end to 2012. We wish you all a splendid, safe New Year's and much success in 2012. Expect Giants and Jets posts on Monday, then regular programming starting on Tuesday.