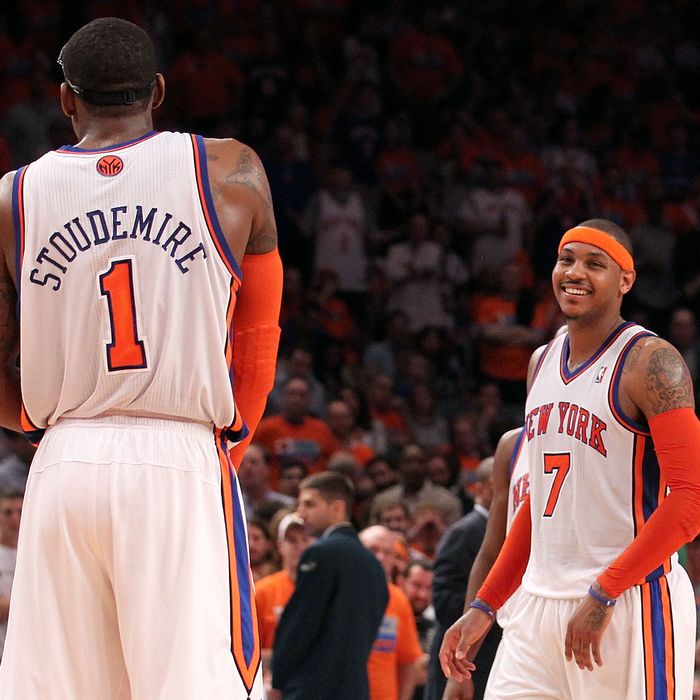 Amar'e Stoudemire and Carmelo Anthony.
NBA players and owners reached a tentative agreement on a new CBA over the weekend, and in the days since, the league has been coming back to life. The Knicks will presumably try to preserve cap space once free agency begins, but they've been making calls to agents, now that they're allowed to do so. (Also, their search for a new GM may be on hold.) Meanwhile, the Dwight Howard Watch has already begun, as has the Chris Paul Watch. In fact, Paul's agent has reportedly requested a trade to the Knicks. But what happened this week that didn't involve a few more video-game simulations before the real thing returns?
The Jets saved their season, for now, with a win over Buffalo.
The Giants were blown out by the Saints on Monday Night Football.
The Red Sox hired Bobby Valentine.
Jonathan Chait explained why college athletes shouldn't be paid.
We looked at the Mets' shifting payroll projections.
And we looked at which 2012 NHL draft prospects were born on the day the Rangers won their last Stanley Cup.
That's it for us. Have a great weekend.