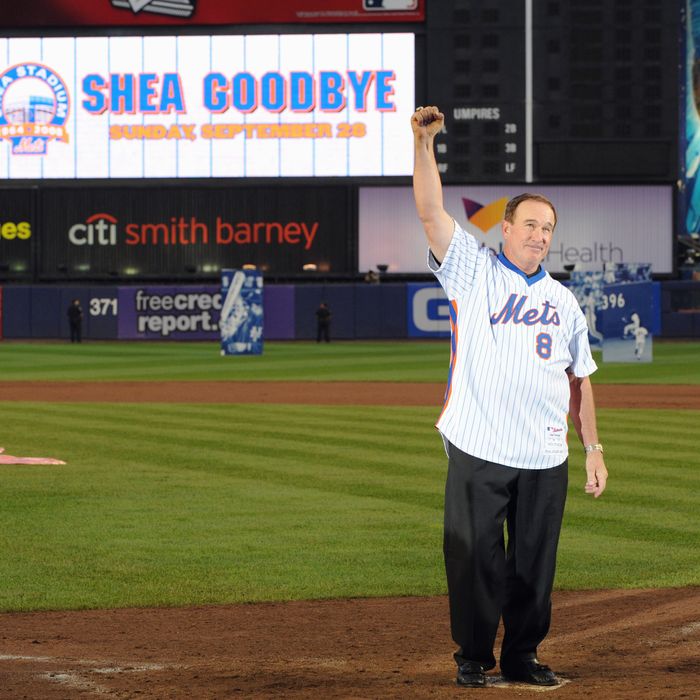 Mets great Gary Carter passed yesterday after a prolonged struggled with brain cancer. He was 57 — far, far too young to be leaving us, but with an infinite legend in his wake. Many wonderful things have been written about "The Kid" — by all accounts, a wonderful man — in the last 24 hours or so. Here, we'll try to touch on some of the best Carter videos available on the Internet. If you've got more to share, you're heartily encouraged to do so in the comments.
Carter, as marketable as they come, was in quite a few commercials. This Expos-era 7-Up commercial is probably the most lovable, but this one for Newsday was, for my money, the best one he appeared in as a Met.
Of all the videos I've watched today, this lengthy interview with a long-retired Carter is my favorite for some reason. It is evident within seconds what an incredibly kind-hearted individual Carter was.
Carter's Hall of Fame induction speech got that point across pretty well, too.
And, ya know, he was pretty good at hitting baseballs as well. Here's his final at-bat (which ended up being a crucial one) as an Expo.
And finally, here's the best (but still woefully inadequate) video any of us have found of the Mets' storied tenth-inning comeback against the Red Sox in Game 6 of the 1986 World Series. Carter's two-out single started the ball rolling.
Some of the responses from Carter's old teammates are also worth a look and a listen, and again, if you've got anything else to share (especially a better video of the '86 comeback), feel free to do so.