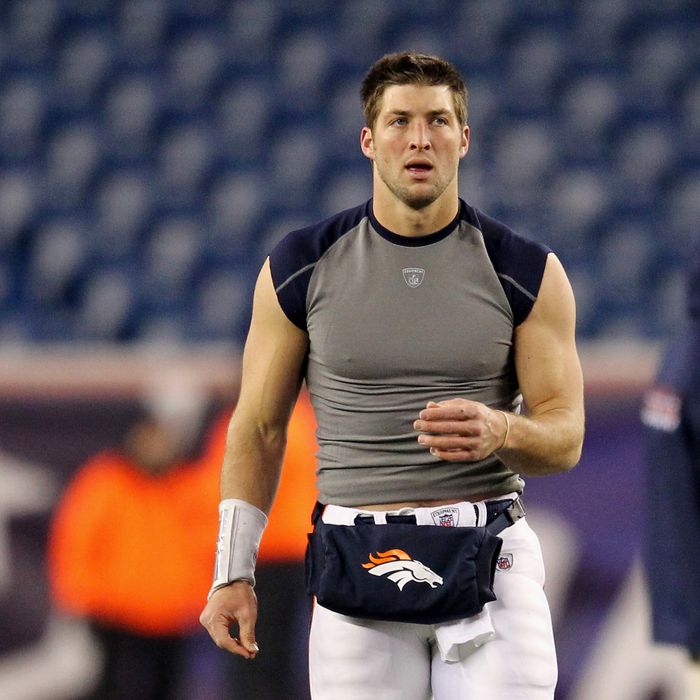 It was a pretty eventful week. After Peyton Manning signed with the Broncos, it sounded increasingly likely that Tim Tebow would be traded, then increasingly likely that he'd be a Jet, and then, after some hiccups … boom. Tim Tebow and the eponymous Mania now reside in New York. We tried to figure out how and why this could be, how it just might work, how it affects some other Jets, and how this has invited Pat Robertson back into our lives. Tebow and everything that surrounds him belong to us now. This could get weird.
Of course, there were other things besides Tebow. Just a couple.
The Knicks, now coached by Mike Woodson, have been great. After they swept the weekend, we wondered when the magic would end, but it hasn't yet. They destroyed the Raptors, then gutted one out over the Sixers, and they're looking to break through the .500 mark this weekend. Jeremy Lin hasn't slowed down, Amar'e Stoudemire is starting to look like himself again, and the rest of the Knicks stack up pretty nicely as well.
Meanwhile, in hockey, the Rangers lost some ground over the weekend, but secured their playoff spot in a rather bellicose game against the Devils. Seriously, it got nasty. They won another one, just to make sure.
In baseball, the Mets' owners settled their way out of the courtroom and we figured out exactly what that means. The Yankees got Andy Pettitte back in uniform (Will saw it! It's real!), but lost Joba Chamberlain, probably for a while.
Oh, and there's that college basketball stuff, of course. The beginning of the NCAA Tournament was pretty normal. It started up again Thursday, and as of right now, only twelve teams remain. Meanwhile, St. John's lost Moe Harkless to that dastardly NBA Draft.
'Twas a lively week. That'll be all for us. Have an excellent weekend!