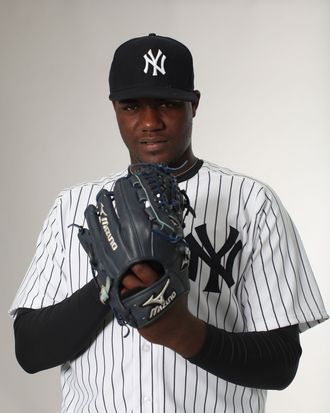 Hey, okay! Baseball! The Yankees, fresh off a pair of weekend wins over the Phillies, are looking to close out the sweep today in Tampa. First pitch will be around 1:05 p.m. Michael Pineda will pitch for the Yankees, so this one's definitely worth a look if you have MLB TV and stuff.
If you're a Mets fan and would like to see some actual sports to distract you from all these legal proceedings, just hold your horses. The Mets open up in Port St. Lucie at 6:10 tonight against the Nationals. It looks like they'll be without David Wright, whose rib is bugging him, while Ike Davis's Valley Fever — or is it? — remains something of a mystery. 'Tis shaping up to be a very Mets-y opening to spring training play, albeit slightly more fungal than usual.
But hey, baseball! Baseball! Woo!