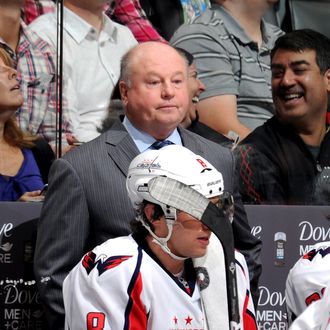 "Let's get our fucking asses out of our heads." — Bruce Boudreau's advice to his team, December 12, 2011.
"Sometimes you just have to put eye in your butt and, you know, play for everybody." — Alex Ovechkin, after scoring the game-winning goal in Game 2 against the Rangers last night.
See, Boudreau was telling them to do it wrong all along. Also: eww.