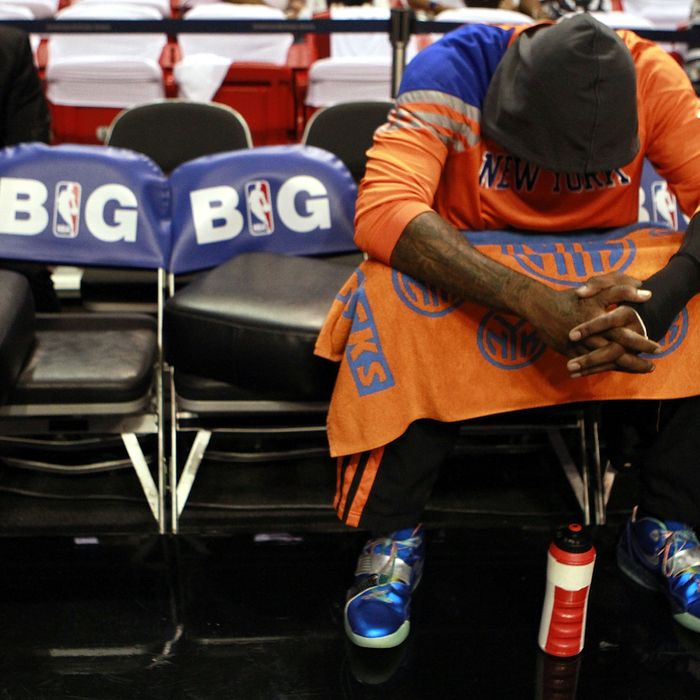 The Knicks finally got their first playoff win since 2001 on Sunday, but their season would come to an end just three days later with a 106-94 loss to the Heat in Game 5. (Jeremy Lin, still injured, didn't play.) The next order of business: Settling on a coach for next season. But what happened this week that didn't involve off-season tweeting?
The Rangers stunned the Capitals in Game 5 of their conference semifinal series — feel free to watch Brad Richards's goal a few more times — but lost Game 6 in Washington two nights later.
The Devils, meanwhile, finished off the Flyers in five games to advance to the Eastern Conference Finals.
The Mets swept the Phillies at Citizens Bank Park.
The Yankees won two of three against the Rays.
We learned that Major League Baseball wants to get rid of "the old Jeff Nelson" pick-off move.
And Carmelo Anthony topped our penultimate Knicks Power Rankings.
That's it for now, but we'll be back tomorrow night after Game 7 of the Rangers-Capitals series. Have a great weekend, and enjoy the game.