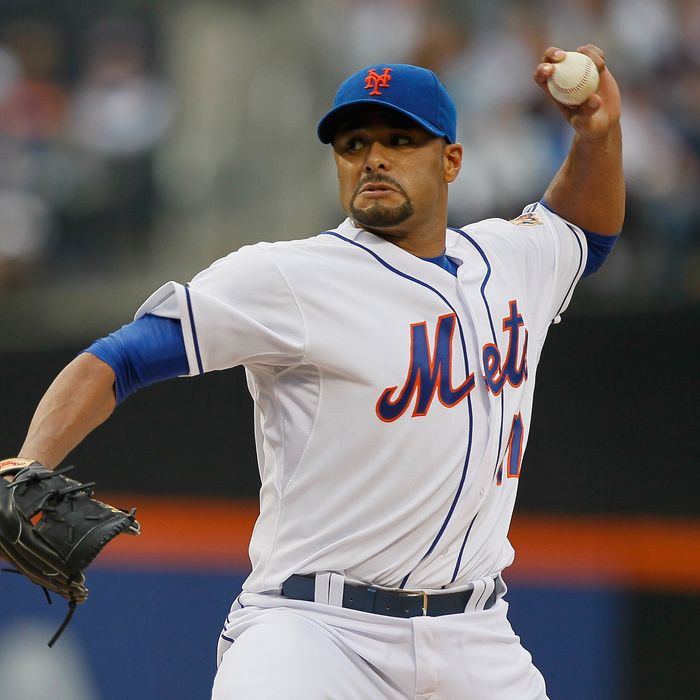 Always the same motion with this guy.
Photo: Mike Stobe/Getty Images
All right, so you can probably stop worrying about Johan Santana now. The Mets lefthander, who had struggled since tossing that no-hitter you might remember reading about, had it back last night, shutting out the Orioles on five hits in six innings in a 5-0 win. It was the second shutout in a row for the Mets, after R.A. Dickey's ridiculous one-hitter on Monday. If Santana gets back to where he was pre-no-hitter, the Mets have two legitimate aces, the sort of thing that will make a team feel comfortably in the race even if there are countless other issues. (Everybody playing out position, the bullpen, whatever is in Ike Davis' brain this year.) The Mets are now only three games behind the Washington Nationals for first place in the NL East and, oh lookee there, tied for first in the wild-card standings. They have one more game with Baltimore tonight and then, once again, it's the Yankees. Maybe they won't ruin the happy buzz this time.