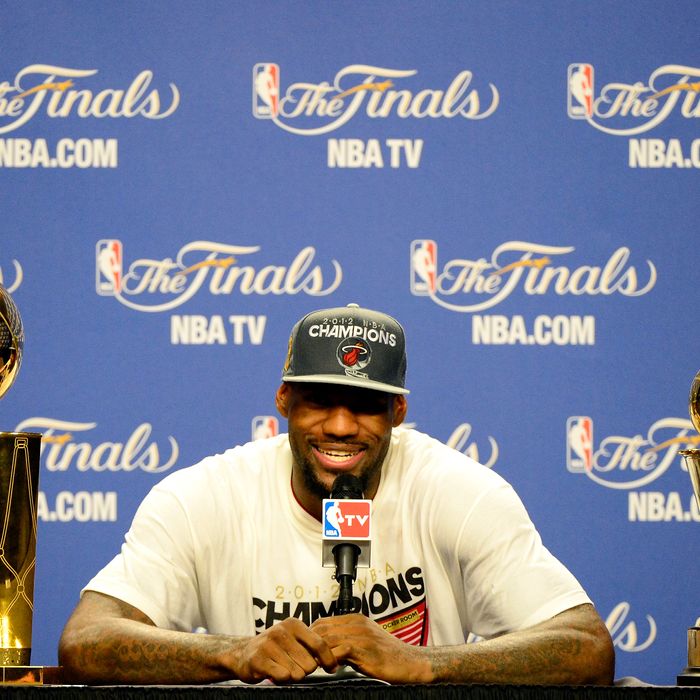 The Heat and Thunder split the first two games of the NBA Finals last week, but Miami won all three games on its home court this week to close out Oklahoma City in five. And so, LeBron James, the series MVP, finally has his first title. But what happened this week that didn't involve the start of the NBA off-season?
After completing a sweep in Washington, the Yankees dropped two of three to Atlanta.
The Mets swept the Orioles and now will host those Yankees this weekend.
Henrik Lundqvist won the Vezina Trophy and dropped an f-bomb during his speech.
The Stony Brook baseball team's Cinderella run ended in Omaha.
We looked one last time at which NHL Draft–eligible players were born the day the Rangers last won the Stanley Cup.
And Roger Clemens was found not guilty on all counts at his perjury trial.
That's it for us. Have a great weekend.