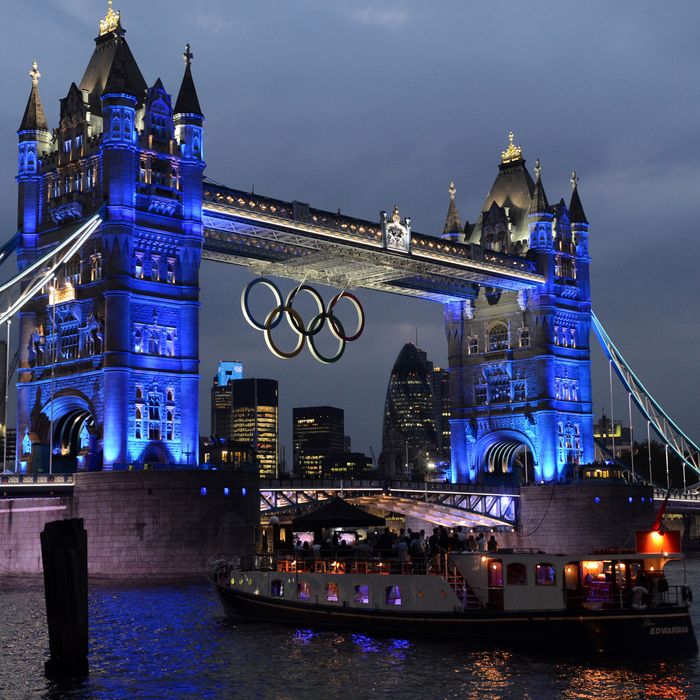 London's been getting ready for the Olympics for years, and now the Games have finally arrived: Events started earlier this week, and the opening ceremonies are going on right now. We here at The Sports Section are ready to go, too. We've been profiling some athletes with whom you'll want to familiarize yourself. We talked with teenage Brooklyn fencer Race Imboden, as well as Olympic legends Greg Louganis and Carl Lewis. We kicked off our swimming, gymnastics, and basketball coverage, and took a closer look at Carmelo Anthony's role on a star-studded U.S. hoops team. We even offered some suggestions on how to light the Olympic cauldron. But what happened this week that didn't involve British sporting heroes?
The Rangers traded for Rick Nash, and the Yankees traded for Ichiro Suzuki.
Speaking of the Yankees, they lost five of seven games on their West Coast road trip, and also lost Alex Rodriguez to a hand injury.
The Mets followed up a dreadful six-game homestand with a win in Matt Harvey's Major League debut.
We tried to quantify the Knicks' Jim Dolan era.
The NCAA handed down its sanctions to Penn State.
And the Knicks' and Nets'$2 2012–13 schedules were released.
That's it for us. Have a great weekend.