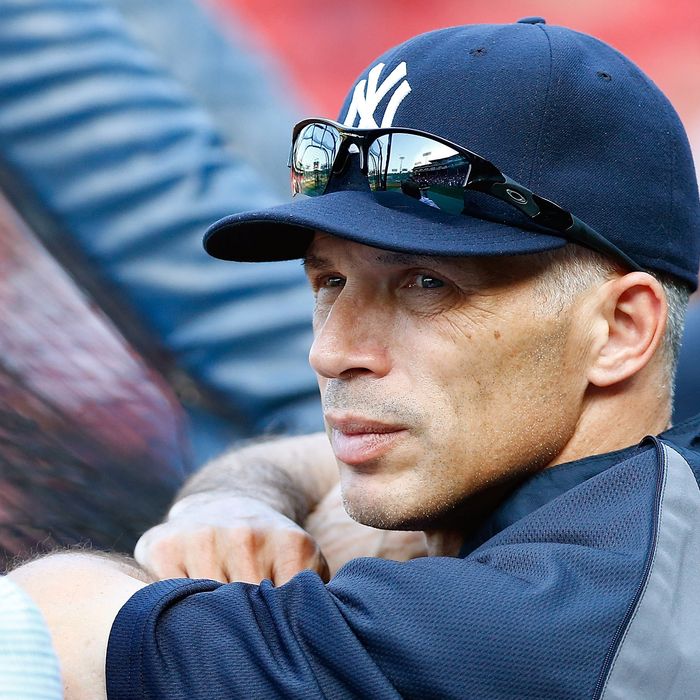 The Yankees begin the second "half" of the season tonight — technically, they've have more like 47.5 percent of their games left to play — and they'll do so with the best record in baseball. They'll also do so as the favorite to win the World Series, at least according to the Bovada betting website, which gives them 9/2 odds to win it all at the break. Texas is next with 5/1 odds, then San Francisco, Washington, and Los Angeles at 11/1.
We touched on this on Monday, but this is a Yankees team with some flaws: There are, after all, multiple candidates for the award of Most Disappointing Player through 85 games. (Here's the argument for Russell Martin, who isn't batting his weight and isn't even especially close to doing so, and here's the argument for Alex Rodriguez, who's earning $29 million this season but is declining at a concerning rate.)
That said, it's not a fluke that they have the best record in baseball: The bullpen's been strong despite injuries, they've gotten key contributions from the bench, and they hit a ton of home runs (even if they might be relying on the long ball a bit too much). Robinson Cano is playing like a star in his prime, Derek Jeter seems to have reversed his own concerning decline, and Curtis Granderson has remained one of the American League's top home run hitters. Most importantly, the rotation has demonstrated it could be a big strength, though perhaps its most immediate concern is getting healthy then and remaining intact.
Expectations are always high for the Yankees, but they entered this season as just one of a handful of teams that could compete for the American League crown. Of course, they still are one of a handful of teams that could do that (and actually, Bovada gives them the same 5/2 odds of winning in the pennant as Texas). But at least as far as Vegas is concerned, they're no longer simply one of the favorites to win it all, but the favorite to do so, even if Texas isn't far behind.