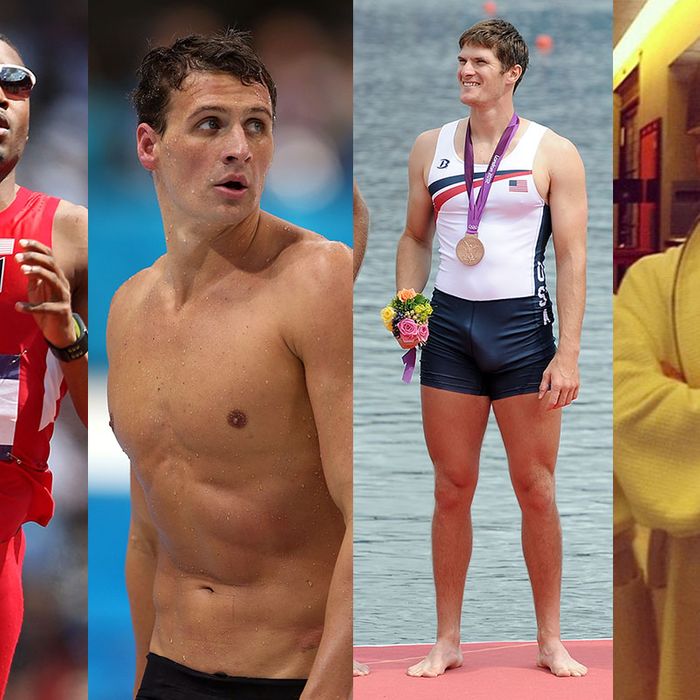 The Olympics do a pretty good job doling out medals to those who can run the fastest and jump the farthest. But the IOC hardly recognizes all sorts of other things: the best live-tweeters or the cutest pieces of décor in the Olympic Village or the announcers who most make you want to throw your remote control through the TV. So, in the spirit of recognizing the best of the best (as well as the worst of the worst), our team here at The Sports Section would like to suggest a few awards that the IOC neglected to hand out in London.
Best Commentary (expert category): NBC track analyst Ato Boldon.
Best Commentary (nonexpert category): Samuel L. Jackson's live-tweeting.
Worst Commentary: NBC gymnastics announcer Tim Daggett.
Most Misused Person in NBC's Coverage: Mary Carillo.
Biggest Miracle: Bob Costas's ageless face.
Coolest Interactive Graphic: The Times' interactive features comparing gold-medal winners in various events over the years.
Most Cunning Display Contrary to the Spirit of the Olympics (successful category): The British track cyclist who crashed on purpose to get a restart.
Most Cunning Display Contrary to the Spirit of the Olympics (unsuccessful category): The badminton players who intentionally lost matches to try to avoid playing teams from their own country until the finals.
Best Use of Reddit: The rower who chimed in to say he was not, in fact, sporting an erection while receiving his medal.
Best Special Effects: Gymnastics Matrix cam.
Best Recognition of a Meme: McKayla Maroney knows that the Internet knows that she didn't look impressed with her silver medal.
Worst Officiating: Referee Ishanguly Meretnyyazov in the boxing match between Japan's Satoshi Shimizu and Azerbaijan's Magomed Abdulhamidov.
Cutest Olympic Village Décor: The comforters on the beds.
Best Eye Makeup: All-around badass Aliya Mustafina.
Most Inspiring Instance of Playing Through Pain: American Manteo Mitchell, who broke his leg during a 4-by-400 relay heat but still helped his team advance to the finals with the second-best time.
Most Nonsensical Ryan Lochte Tweet: "Too travel is sometimes better to arrive!" (Editor's note: This was a difficult category in which to pick a winner.)
Contributors: Chris Cohen, Joe DeLessio, Aileen Gallagher, Lindsey Green, Kaitlin Jessing-Butz, Margaret Lyons, and Jada Yuan.