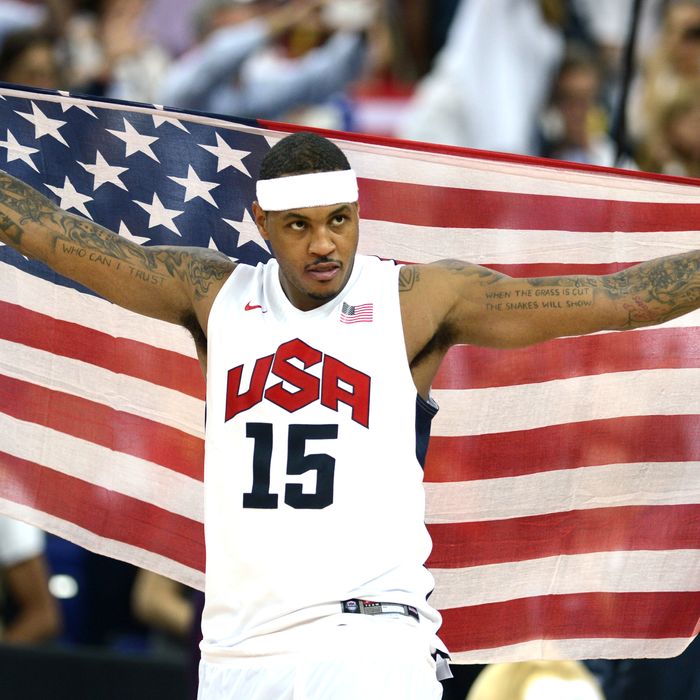 The Olympics wrapped up over the weekend with a gold medal for Carmelo Anthony and the U.S. basketball team, and a performance by the Spice Girls at the closing ceremony. We wrapped things up by handing out a few awards in categories that the IOC ignores, but what happened this week that didn't involve great ratings?
The Yankees won three of four against the Rangers.
The Mets lost two of three in Cincinnati, while Citi Field played host to a soccer game.
Speaking of soccer, the USMNT beat Mexico in Mexico for the first time ever.
We experienced both Tebow Madness and Mark Sanchez Day. The Jets, meanwhile, remained secretive about their Wildcat formation.
We got an update on a possible soccer stadium in Queens.
We checked in with The Sports Section's Official Favorite Athlete, John Skelton.
Rafael Nadal announced that he will miss the U.S. Open.
We looked at why the Melky Cabrera suspension signals progress.
We enjoyed some Bobby Valentine Schadenfreude.
And we chatted with runners at the Warrior Dash.
That's it for us. Have a great weekend.