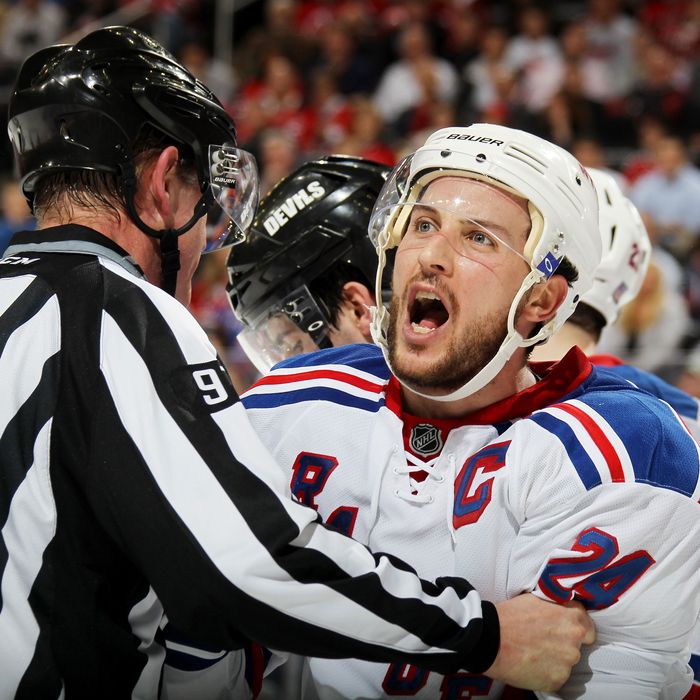 So, the NHL and the NHLPA met today, but they didn't actually negotiate. (Via ESPN, they'd had a previously scheduled meeting about last year's hockey-related revenue numbers.) Deputy commissioner Bill Daly says he hopes the two sides — which haven't formally negotiated since September 12 — will start talking again this week, but the first batch of preseason games has already been canceled, and more (including the one set for next Tuesday at Barclays Center between the Islanders and Devils) could be called off soon. The lockout's now at nine days and counting.
These are, once again, rough times to be a hockey fan — and it's all the more frustrating if you happen to root for a team that, say, finished with the best record in the conference last year, reached the conference finals, then went out and acquired a potential 40-goal scorer in the off-season, thus creating the sort of buzz this franchise hasn't seen in more than a decade. And so, we should have been psyched (or at least, proud) today when the New York Rangers Blog pointed out that John Tortorella's club was ranked second in ESPN's first power rankings of the season, ahead of everyone else in the East and behind only the defending champion Kings. But mostly, they're just a reminder that actual NHL hockey might not return for a while and that it could be months until there's a reason for anyone to update their preseason rankings.
At least Marian Gaborik has time to heal, right?