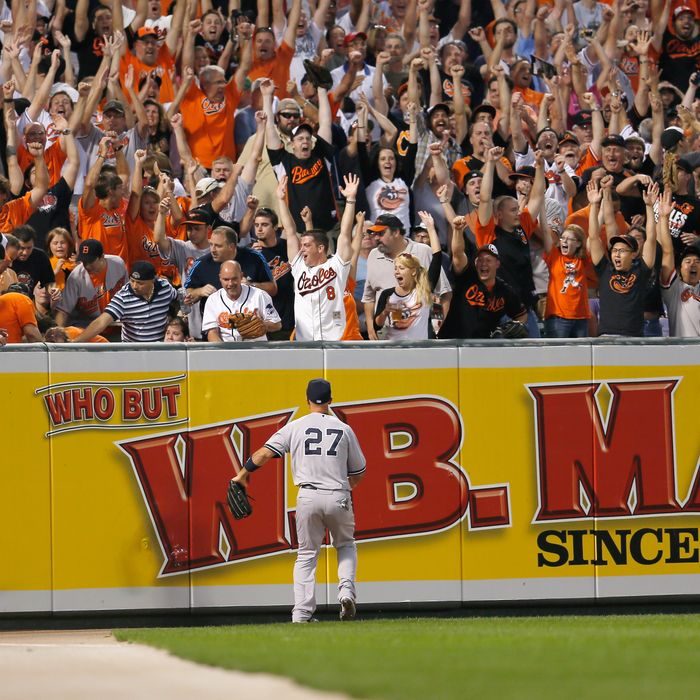 Fans in Baltimore celebrate one of the team's six home runs last night.
The Yankees' lead in the American League East was once double digits, but this week saw it shrink down to one game and then disappear entirely. And then, after salvaging the final game of their series against Tampa Bay — and thus regaining a one-game lead over the Orioles — they dropped the first game of a critical series at Camden Yards to fall back into a first-place tie with Baltimore. But what happened this week that didn't involve panic buttons?
We broke down the second week of play at the U.S. Open.
The Giants began their title defense with a loss to Dallas.
The Mets lost two of three to St. Louis. This weekend, Mets fans will say their good-byes to Larry Wayne Jones.
We previewed the Jets' 2012 season, which begins against Buffalo on Sunday.
The Knicks officially unveiled their new uniforms.
We made some predictions about the 2012 NFL season.
And we learned that Keith Hernandez's mustache may not be long for this world.
That's it for now, but we'll be back this weekend with coverage of the women's and men's finals at the U.S. Open. Have a great weekend.