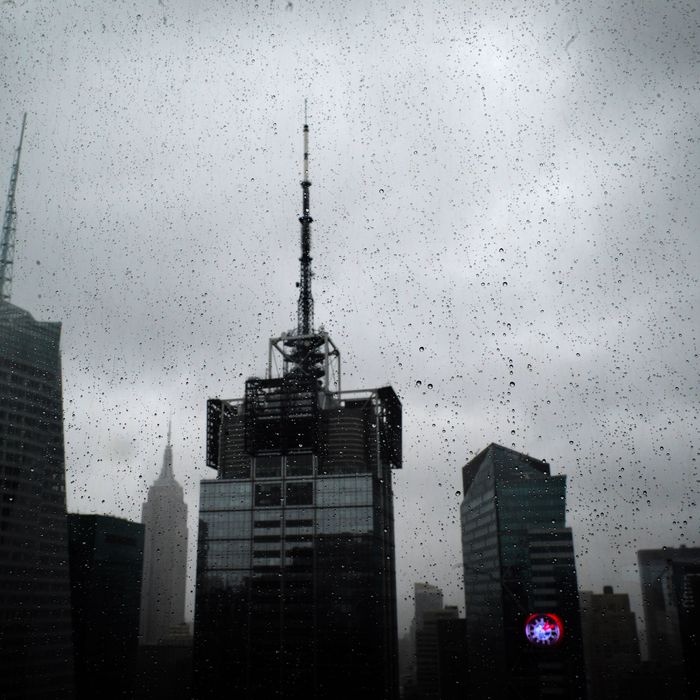 Daily Intel has the latest on Sandy's devastating effects on the city and on what lies ahead now that the worst of the storm surge has subsided. Here, now, a roundup of how the storm is impacting the city's sports scene:
• A Nets official said yesterday that the storm shouldn't prevent the team from hosting the Knicks in the much-anticipated regular-season opener at Barclays Center on Thursday night. Sandy wreaked havoc on the subway system and other modes of public transportation, though, and USA Today writes that the impact of the storm on that game — and on the Knicks' home opener on Friday — is still unknown.
• Via the Times, some of the elite runners set to take part in Sunday's New York City Marathon have had to juggle travel plans. Some temporary structures that had been built in advance will have to be rebuilt, and some related events and ceremonies have been moved or delayed.
• The St. John's men's basketball exhibition opener at Carnesecca Arena had been scheduled for Thursday, but it's been pushed back to Saturday at 5:30 because of travel complications for the opponent, Division II Sonoma State.
• Mike Woodson had said that he'd wanted to hold a Knicks practice yesterday "regardless of what the weather looks like," but Sandy did indeed force the cancellation of their scheduled 11 a.m. session.
• Tom Coughlin sent players and coaches home yesterday. Via ESPN New York, he hopes to reconvene today at the team's New Jersey practice facility.
• The Jets have a bye this week, and though Rex Ryan had planned on bringing his team in early this week, players will now get a full seven days off because of Sandy.
• The NHL closed its offices yesterday, a.k.a. Day 44 of the lockout.