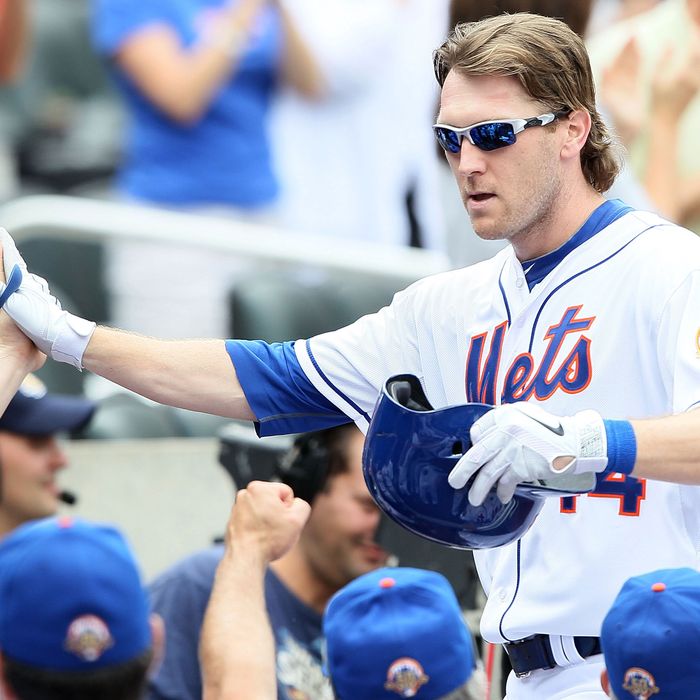 Breaking news at this hour: The Mets have agreed to part ways with Jason Bay, effective immediately. Here's how the Mets themselves described the occasion:
Jason Bay and the New York Mets today announced a negotiated early expiration of his contract.
Thus ends the lousy, injury-ridden Mets stint of a guy with an otherwise solid career. Details of what it took to negotiate said "early expiration" (just a wonderful phrase) with Bay and exactly how that affects New York's financial situation remain to be seen, but the one certainty is that Bay — who had one more year and $19 million on his Mets contract — is gone-zo. Rejoice?