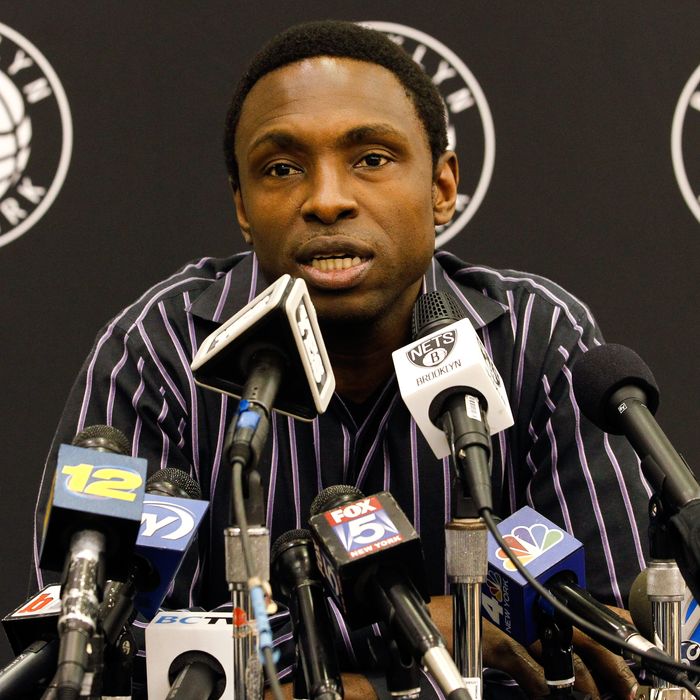 TGIF, y'all. Christmas week was nice, but not totally if you were, say, the head coach of the Brooklyn Nets. Yes, Avery Johnson got canned amid a meltdown week for the Nets. P.J. Carlesimo is the interim man in charge now, though we wonder who the Nets might be courting. Over in Manhattan, the Knicks got a huge fourth quarter from Carmelo Anthony against Minnesota (he topped our Power Rankings), then saw both him and Raymond Felton go down in a Christmas Day loss in Los Angeles (though the Knicks would rather you not know that). With those two gone and no timely return from Amar'e Stoudemire, the Knicks counted on J.R. Smith to dig them a win in Phoenix, and he did just that.
In football, the Giants lost last weekend, leaving themselves in a frenzy of scoreboard-watching this coming weekend. Meanwhile, we're just waiting for the Jets to be put out of their misery so they can get around to firing people.
The baseball off-season's been quiet lately; Nick Swisher officially left the Yankess for Cleveland, and that's pretty much it. None quieter than hockey, though. Still no movement lockout-wise, so we're left to our random hockey videos.
That's all for us this week. Have a fantastic inter-holiday weekend, and we'll see you next Monday just before the ball drops.