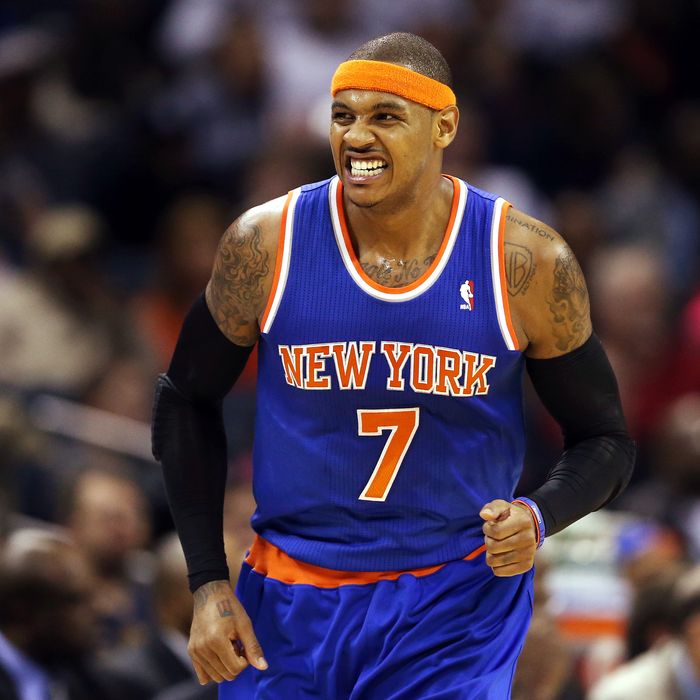 What a week! During a stretch in which the Nets didn't play much (and lost their only weekday game), the Knicks were quite busy and quite excellent. They took care of the Suns, then edged the feisty Bobcats thanks to a J.R. Smith game-winner (and some dancing), then clobbered the defending champs for the second time this season. They may or may not be "for real," but wins like that one are valuable playoff preparation. As usual, we ranked both rotations.
Over in football world, Greg McElroy thrived as an understudy, but not enough to unseat Mark Sanchez. The Giants got themselves RG3'd on Monday night, leaving them in a precarious position heading into the final four games.
In baseball, the Yankees mostly stayed quiet at the Winter Meetings while the rest of us learned about Alex Rodriguez's injury and wondered how that played into Joe Girardi's in-season decisions. Oh, and Derek Jeter stopped being fat? Meanwhile, we just kept waiting on an R.A. Dickey decision.
NHL labor negotiations (sans James Dolan) showed some hope before falling apart again. At least we had plenty of great, random hockey videos to sustain us.
And that was the week. Have yourself a pleasant weekend, and we'll see you back here on Monday.