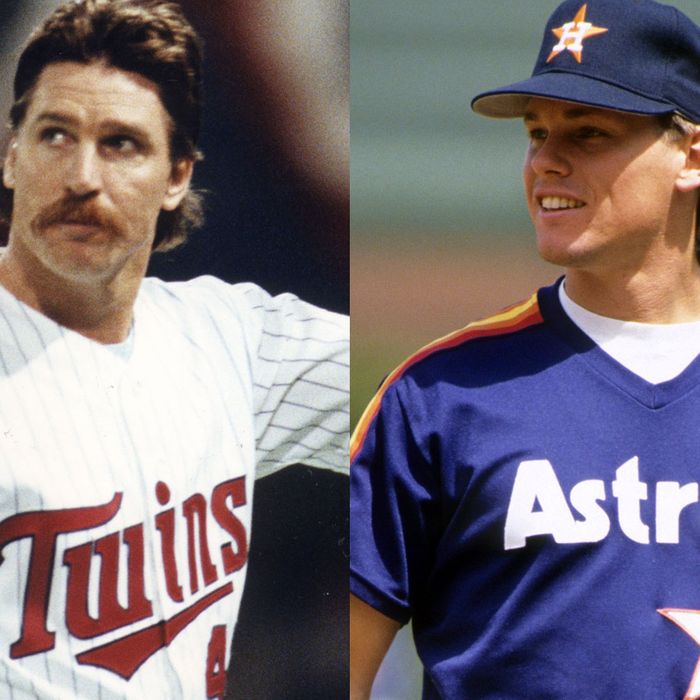 This year's Baseball Hall of Fame ballot was generally considered one of the deepest in baseball history, with all-time greats like Barry Bonds, Roger Clemens and Mike Piazza being added to the ballot with holdovers like Jack Morris, Mark McGwire, so on. It's the steroid year, it's the new school vs. old school year, it's everything that has turned what used to be extremely fun about Hall of Fame debates into a turgid, Congressional-esque slog in the polarized, dogmatic mud. Perhaps reflecting that in the best possible way – even if it's going to create a logjam of theoretically deserving candidates down the line – the Hall of Fame just announced that no one was elected this year. Of course that happened.
Seventy-five percent is the threshold to be elected, and the closest was Craig Biggio, who earned 68.2 percent of the votes on his first year on the ballot. That will surely get him in in the future. Next up was Jack Morris, at 67.7 percent, but the 15-year rule means next season will be his final year on the ballot. (And it's tough to make a case for Morris anyway, unless You Saw Him Play.) Next up were Jeff Bagwell and Mike Piazza, two players who were never busted for PEDs but have invoked unfair suspicion, at 59.6 percent and 57.8 percent, respectively. That's good for them in the long term too.
But the real question was the PED guys. Here's how they did:
Roger Clemens: 37.6 percent
Barry Bonds: 36.2 percent
Mark McGwire: 16.9 percent
Sammy Sosa: 12.5 percent
Rafael Palmeiro: 8.8 percent
So that would seem to give Clemens and Bonds some room to grow. But the problem is that the ballot gets more crowded next year, with Greg Maddux, Frank Thomas, Tom Glavine and Jeff Kent joining. And you can only vote for 10 guys, something many voters complained was restrictive this year. That's just gonna get worse.
But yeah: Probably not the best thing for tourism in Cooperstown this year.
By the way, some bad news for Yankees fans: Bernie Williams did not make the 5 percent threshold to stay on the ballot (he was at 3.3 percent), so he will be dropped. David Wells got five votes, 0.9 percent, and he's gone too. Donnie Baseball? Don Mattingly earned 13.2 percent, and he only has two years left. If he's ever gonna get in, he'll need to do it as a manager.
At this rate, though, no one's getting in. The good news is: This is now over and we can all go back to talking about actual baseball again.