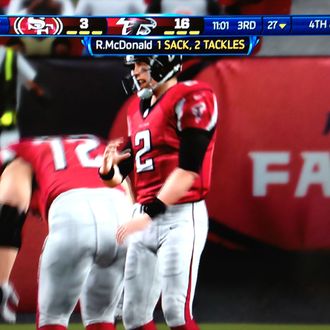 As is tradition around these parts, we sat down with our PlayStation 3 and our Madden 13 and watched every NFL playoff game that's happening this weekend. (We are so alone.) So, how'd it go? Your final scores:
Atlanta 34, San Francisco 10
New England 27, Baltimore 22
Obviously, call your bookie.