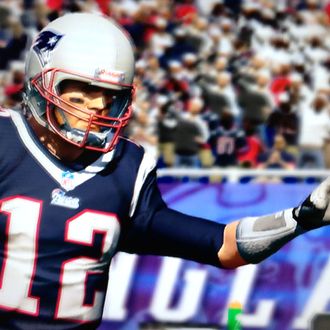 As is tradition around these parts, we sat down with our PlayStation 3 and our Madden 13 and watched every wild-card playoff game this weekend. (We are so alone.) So how'd it go? Your final scores:
Broncos 33, Ravens 3
Packers 44, 49ers 13
Seahawks 19, Falcons 14
Texans 22, Patriots 10

Our PS3 went 2–2 last week. We'll find out this week if we need to take it in to the shop.