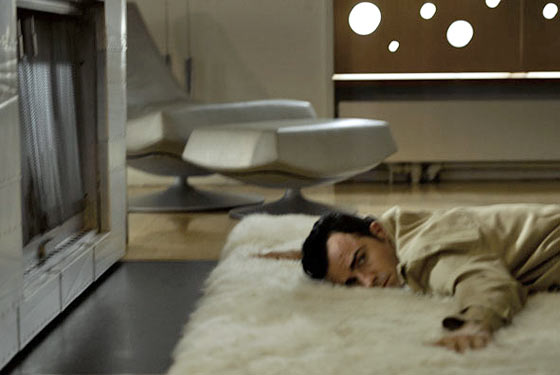 Men & Women:
A Fashion Love Story
Making a separate—but still connected—magazine for our first men's fashion issue seemed like an interesting way to look at how the sexes relate through clothes. How much difference is there, really, in how a man and a woman approach getting dressed? And, of course, the idea of building a two-in-one magazine that had to be flipped had us all intrigued (if occasionally baffled).
As we got further into the project, we started to see the contrasts clearly. Sexual expression is overt in women's ­clothing; men communicate their sensuality with fabric choices (soft cotton, softer cashmere) and shape (you'll never see a guy in a tight sweater). Comfort has to co-exist with style; hence the ongoing obsession with the perfect jeans. A coat speaks volumes about its wearer's ambitions (leather equals "I'd like to own a Harley"; a trim wool chesterfield, "I'd like to run the world").
We also found that men's style is changing, really. Not quite as quickly as the climate, perhaps, but shifts are perceptible. The oversize, indifferent, yeah-I-slept-in-this-so-what approach to clothes that's been around for far too long is definitively dead. Suits are cool again, pants (thanks in part to designer Thom Browne, whom we profile inside) are trimmer, shirts are tucked in, belts are back.
The story that opens both sides of this issue delves a little deeper into the male­female dynamic. We had our dual cover models, actor-director Justin Theroux and Oscar winner Rachel Weisz, portray one day in the life of a not-so-happy—although beautifully dressed—couple. On this side of the magazine, you get his story; on the other, hers. It's surprising how close they really are.
Features:
The Dapper Mr. Browne
In a business-casual world, the man in a straitlaced suit is a revolutionary. By Amy Larocca
Slide Shows:
His Side of the Story
Scenes from a marriage on a split screen, starring Justin Theroux and Rachel Weisz. Photographs by Serge Leblon
Suits. Great Suits.
Knock 'em dead. Photographs by Oliviero Toscani
The Bar Association
Dudes on the town. Photographs by Larry Fink
Shaggy Boys
Cultivating the casually uncultivated coif. Photographs by Ann Weathersby