As an army of pants strutted down the fall runways, it was clear that skirts and dresses are no longer a fancy-party necessity. Dressed up with a silk-muslin blouse ($1,890) and Trib Two suede calf boots ($1,240), these silk-and-cashmere-charmeuse embroidered pants ($8,270) look as if they'd leave a trail of glitter behind them (Yves Saint Laurent, 3 E. 57th St., nr. Fifth Ave.; 212-980-2970). In fact, many a designer turned out pairs worthy of a Studio 54 flashback. Expect to see lots of legs shimmering in various shades of metallic: black, gold, and bronze. For more of fall's sparklers, click ahead.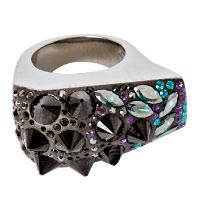 Heavy with both semiprecious stones and attitude (crystalled ring, $220 at Swarovski, 625 Madison Ave., nr. 59th St.; 212-308-1710).
There are multiple cashmere-shawl options; Denis Colomb's are featherweight and in the best colors ($450 at Bergdorf Goodman, 754 Fifth Ave., at 57th St.; 212-753-7300).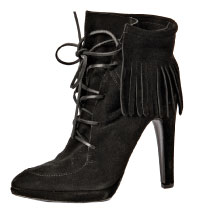 Balmain adorns its ankle boots with rock-and-roll fringe (approximately $1,595 at Net-a-Porter.com).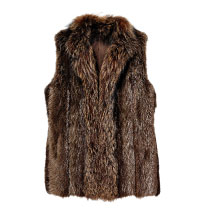 The basic lines of this beaver-fur vest are refreshingly non-trendy ($1,998 at Coach, 595 Madison Ave., at 57th St.; 212-754-0041).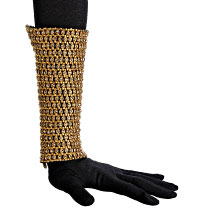 Philippe Audibert's gold-brass cuff makes chain mail wearable ($1,330 at Henri Bendel, 712 Fifth Ave., nr. 56th St.; 212-247-1100).
A slightly more grown-up take on Rayban's classic tortoise frame ($225 at Michael Kors, 974 Madison Ave., at 76th St.; 212-452-4685).