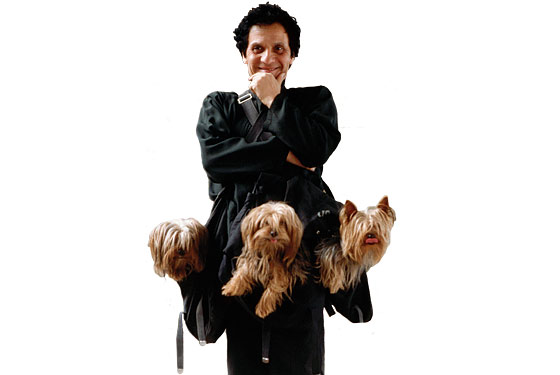 He is not the most well-known name, and his heyday was really the late eighties-early nineties, but the Tunisia-born, Paris-based designer Azzedine Aläia is the Velvet Underground of fashion. His influence is pervasive to the point of being invisible. This spring, skintight bandage dresses, leather jackets with tiny skirts, and body-orbiting zippers carried the Aläia message. Here, some of his classics and their descendants.
Then: 1986
The serpentine visible-zipper dress. Now: Versace
Serpentine zipper? Check.
Then: 1986
The motorcycle-jacket-and-silk-skirt combo. Now: Christian Dior
Flippy skirt, tough jacket.
Then: Circa 1990
The skintight, widely copied bandage dress. Now: Chanel
Lagerfeld's ribbed, stretch version.