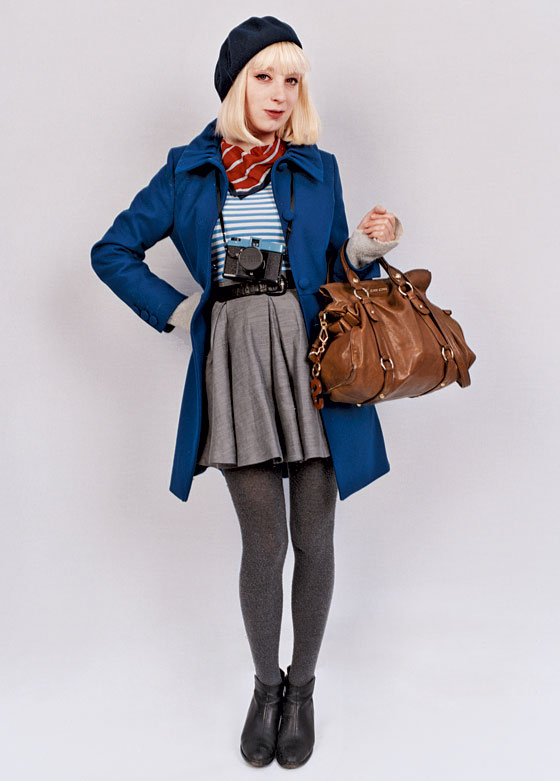 You're from Sweden.
Yes, I'm in New York for vacation to visit my friend who studies here. I didn't really have much time off work, but flights now are so cheap. It was only like $350 round-trip, so I thought, Why not?
What are you doing while you're here?
Lots of shopping and partying. I went to a lot of thrift stores in Williamsburg. I went out to Annex in the Lower East Side. Going out in New York is different because people here actually talk to strangers, which is not what it's like in Stockholm. People in Stockholm are much more shy and reserved. In New York, people talk to you on the subway, they're like, "Come to this after-party!" and stuff like that.
Interview by Emma Rosenblum