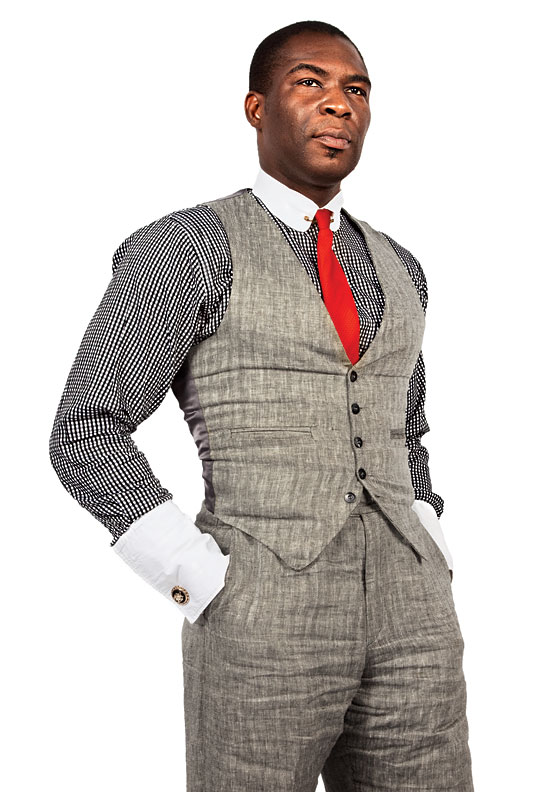 What kind of name is Adeleke?
It comes from a West African tribe, the Yoruba, in Nigeria. My first name means "the crown will overcome," and my last name means "open your eyes and see the crown."
Two crowns in one name! Are you a prince or something?
My uncle is the Ooni of Ise, which means he's the king of the Yoruba people. So my family is kind of like the royal court.
When did you come to America?
I came first in 1982, when I was 6. My accent is pretty much gone, but I can switch up anytime. [Switching to Nigerian accent] My name is Adeleke Sijuwade. I just moved to America!
Is that a party trick for you?
Oh, yeah. When I want to see how people will treat me or how they will react, I sometimes play the possum.
Interview by Emma Rosenblum