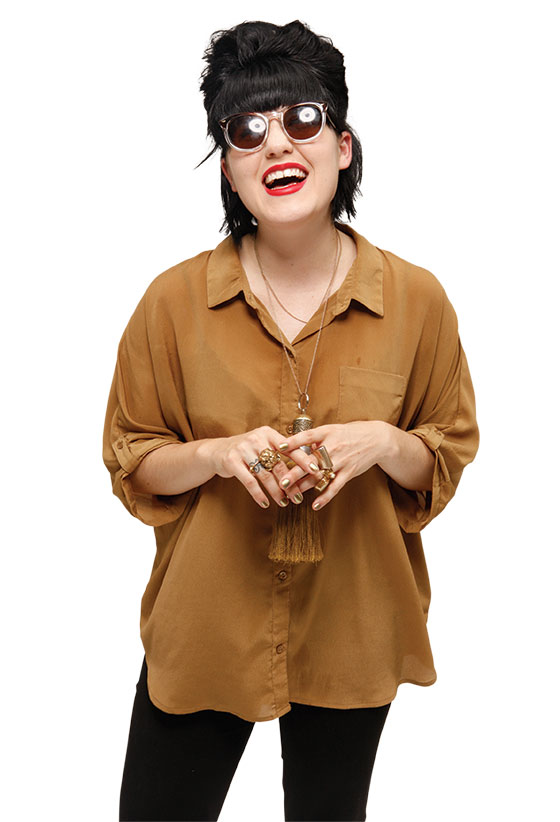 Your nails match your necklace.
Yeah, I picked it up in Paris when I was there studying fashion.
Did you have the requisite French love affair?
No. French men are really aggressive.
And New Yorkers aren't?
Men don't give a shit here—they know they'll get what they want. One time in Paris, my girlfriend and I were sitting by a fountain and these French guys kept trying to get us to go home with them. When we wouldn't, one called us "American cunts." It was totally bizarre. That happened a couple of times. It was like they could smell the American on you.
What else did you learn abroad?
I went to a nude beach in Monaco, which was a first. In front of me was a 65-year-old woman with sagging everything, and behind me were these two gorgeous models, and everyone was topless. It's definitely not the Rockaways.
Interview by Tory Hoen.