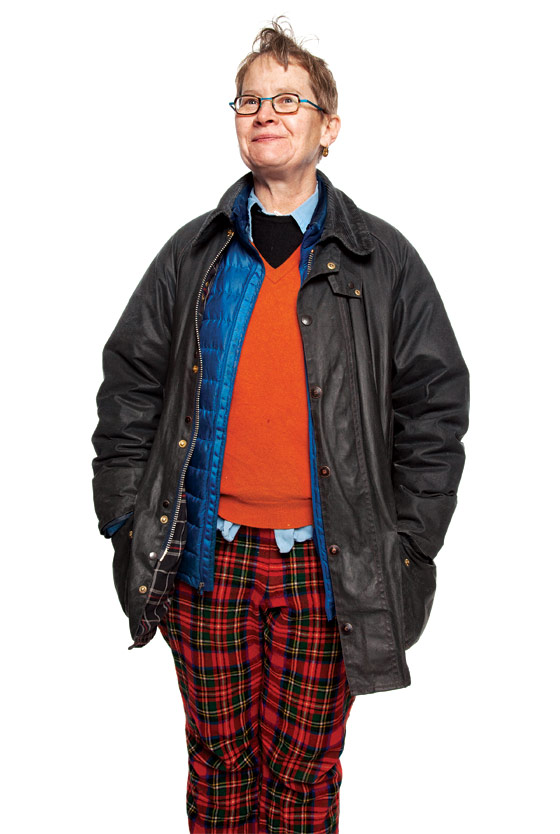 What kind of things do you sell in your booth?
Kind of oddball stuff. Depression-era make-do things. And vintage children's items—blocks and art, things like that.
Do you have a particular style you look for?
I like ingenuity. Like a pair of socks that have been crazily mended over and over. Or a mug with a broken-off handle that was refashioned out of wire.
How would you describe the way you dress?
Gee, I'm not good at that. I have no idea.
I think you've got a very specific style.
Are you sure you're talking to me?
Positive!
There's this rug pattern in rug-hooking that describes me perfectly. It's called hit-and-miss.
Interview by Rachel Baker.