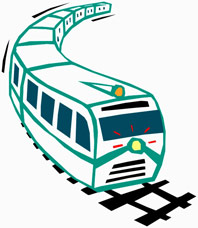 Eighteen-year-old Minnesotan Natalie Smead came to New York on August 5, 2006 to celebrate her high school graduation. The trip ended in tragedy when Smead was exiting a Long Island Rail Road car at Woodside Station in Queens and fell through a gap between the train and the platform. She tried to crawl to safety and was struck by an oncoming train.
Smead's parents are suing the LIRR for $5 million for wrongful death and for Natalie's pain and suffering, which lasted three hours before she died. According to their lawyer Robert G. Sullivan, of Sullivan Papain Block McGrath & Cannavo, Smead's parents filed the suit in hopes that it would spur the LIRR to fix the large gaps between platforms and trains at many of their stations before another fatality occurs.
"People have been filing damage claims against the LIRR for 30 years," says Sullivan, "but the publicity generated by this lawsuit has generated an awful lot of change." Since last August, the LIRR has already repaired platforms at more than two-thirds of the stations with large gaps.
"They were having hundreds of accidents a year," says Sullivan. "Once you have 30 years of cases and so many accidents, it obviously needed repairs, and they never did anything. It was shocking."
Smead's death is the first fatal accident for a person who has fallen through a platform gap, but over the last three decades, people have suffered broken bones, torn ligaments, paralysis, and dismemberment from falls into the gap while exiting or entering a train.Plaintiffs in these lawsuits include 67-year-old Sheila Rann, a former Rockette who broker her neck falling through a gap at the Forest Hills Station. The accident left her paralyzed from the neck down. Rann's lawyer, Harvey Weitz, of Weitz & Associates, filed a lawsuit against the LIRR on her behalf.
Since last August, the LIRR has already repaired platforms at more than two-thirds of the stations with large gaps.
The LIRR has outraged Smead's family and her lawyer by claiming that Smead was intoxicated and therefore responsible for her own death. Smead was on her way to a rock concert with a group of about 20 young people. "She had been drinking," says Sullivan, "but that had nothing to do with her falling through the gap. Thousands of people have fallen through the gap that weren't drinking. And once she fell in, she was fighting to get back up. She was holding on, but the doors closed on her twice. She saw an opening and crawled to it, and another train came. That's something anyone would do, drunk or sober."
"I don't see how the railroad is going to be able to blame this on drinking," says Sullivan. "They tell you that if you're drinking you should take the train. In fact they serve alcohol on the train."
The case is slated to go to trial in September 2008. Sullivan plans to argue to the jury that the LIRR neglected the gap problem for 30 years. "For a responsible municipal organization to have all the statistics that show people are injured and to do nothing for 30 years is outrageous. And to try to blame the accident on Natalie's drinking is shameful."
The main problem at the Woodside station, Sullivan argues, is the large gap. But a compounding factor was that after Smead fell, the platform conductor did not radio an order to close the station. Smead was under the train for one minute before she crawled to the opposite track. "A minute is a lifetime," says Sullivan. "If they had closed the station, none of this would have happened." Failure to close the station was one mistake. "That's the kind of mistake people make in a normal life," says Sullivan. "But 30 years of neglect, that shocks the conscience."
Sullivan believes that the Smead lawsuit has already been instrumental in persuading the LIRR to repair the platforms. In addition to the lawsuit, Sullivan has been providing information about the case to New York Newsday, which has been covering this lawsuit and platform gaps since Natalie's death in August. Between the Smead lawsuit and the coverage from Newsday, Sullivan believes that the LIRR has been under consistent pressure and scrutiny.
"I just want to emphasize the tragedy for me and for her mother, losing our only child to a tragedy that could have been prevented," Peter Smead, Natalie's father, told Newsday after the accident. Smead is hopeful the lawsuit will prevent another fatal fall through the gap.
This is an advertorial.