Steven J. Ahmuty, Jr.
Shaub, Ahmuty, Citrin & Spratt
APPELLATE PRACTICE
When it came time to pick an area of practice, Steven Ahmuty weighed his options, and ended up selecting appellate law. The reasons for his decision were numerous, but the diverse nature of the work was first and foremost on his list.
"It involves all the different legal areas of practice, so you need a little experience in all those areas," Ahmuty, who chairs his firm's nine-lawyer appellate practice group, explains, before joking, "I'm a jack of all trades and a master of none."
Ahmuty's career began back in 1978, after his graduation from Albany Law School, where he was an editor for his school's law review. The Bucknell University alumnus went "right to a firm that no longer exists," doing general litigation, and when that firm dissolved in 1994, Ahmuty, a fellow with the American Academy of Appellate Lawyers, along with two colleagues hung out their own shingle. Today, the firm employs over 100, including 53 lawyers.
Typically, Ahmuty's team is called upon when "a client's hit with a big verdict and they want a fresh perspective." Ahmuty says nothing gets him going like arguing cases in court, but stresses that preparation is king.
"If you're prepared to go into an argument then it's not an intimidating experience, as long as you're able to answer their questions and give them the information they need in the briefs, then you've done your job. Hopefully, you win more than you lose, but that's really all you can do."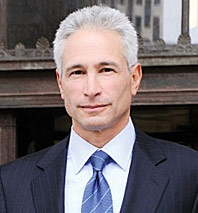 Robert J. Gordon
Weitz & Luxenberg
MASS TORT LITIGATION
To his mind, Robert Gordon's merely one member of a hardworking team of dedicated professionals, and any success he's had, he's had because of the combined efforts of each integral team member. "Every accomplishment I've had here is because our team succeeded, not because of what I did," he adds. "Trying the case is just one part of it."
Gordon, who was born in Miami but raised in Rochester, New York, is an alumnus of University of Michigan. After getting his JD from George Washington Law School, he says he turned down several job offers from big firms to work for then-Philadelphia District Attorney Ed Rendell who is now Pennsylvania's current Governor. "The best place, in my opinion, for anybody to start practicing is at a D.A.'s office, because you are in court every day," says Gordon.
Four years later, Gordon left the office's Felony Jury Unit for a job at Greitzer & Locks, a firm that was doing heavy asbestos litigation in Philadelphia. In 1988, he opened the firm's New York office. He co-chaired the state's first asbestosis case and tried its second mesothelioma case, receiving a verdict of $5.9 million. He joined Weitz & Luxenberg in 1991 and today, he is a partner and the firm's chief trial lawyer.
"These people know they're dying," says Gordon of his clients. "What they come to me for is to take care of their family. That is what is satisfying for me, reassuring them that their family's going to be taken care of."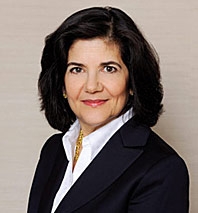 Judith A. Livingston
Kramer, Dillof, Livingston & Moore
MEDICAL MALPRACTICE LAW
Remarkably, 30 successful years into her legal career, Judith Livingston is still at her first job.
"We almost keep a tally of how few people can say that in the legal field," says the Hofstra Law School graduate. "It's a tiny percentage."
Livingston started working fresh out of college, for Kramer, Dillof, Livingston & Moore, the firm she's now a senior partner of. "I wanted to be a trial lawyer, but I didn't know that that necessarily meant medical malpractice. But the more I learned of it, the more I loved what one can do in medical malpractice, in terms of helping people and changing people's lives."
A fellow of the International Academy of Trial Lawyers who sits on the national board of directors for the American Board of Trial Advocates, Livingston considers it her calling to restore hope and dignity to her clients' shattered lives.
"So many of the people we represent, they have no hope," Livingston, the first women invited to become a member of the Inner Circle of Advocates, explains. "It's been taken away from them. So we give them back their respect, their self-dignity, and the resources they need to help them get the help they deserve. It's an amazing feeling to be a vehicle for that."
Raised in Cedarhurst, Long Island, Livingston is married to partner Thomas Moore, and the two have three college-aged children. "That's probably part of the explanation as to why I'm still at my first job," she quips.
See Also:
• A Methodology of the Best Lawyers in America List
• The New York Area's Lawyers of the Year
• Helping Future Lawyers' Dreams Come True
• The Keys to Success in Matrimonial Law
• A Long-Awaited Victory for an Injured Staten Island Man
• A Connecticut Firm's Crusade