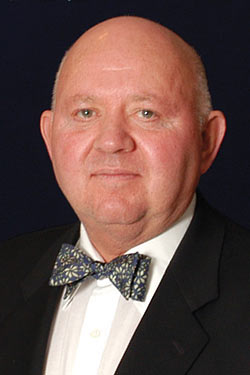 John F. Zulack
Flemming ZulackWilliamson Zauderer LLP
Family Law, New York City

John F. Zulack founded Flemming Zulack Williamson Zauderer LLP on the simple premise that individuals need the same high-quality representation as the world's largest corporations. With 25 attorneys who focus on commercial and family litigation, trials, appeals, and dispute resolution, the firm represents clients effectively in significant, complex matters typically handled by the country's largest law firms.
During the past two decades, Zulack has represented individuals with marital estates from $20 million to in excess of $1 billion. In the same period, multinationalbusinesses (often referred by their large law firms faced with conflicts) have chosen Flemming Zulack to represent them in complex high-stakes commercial disputes. Zulack has found that his extensive experience in both disciplines—complex commercial and high net worth family disputes—complement each other.
"Our firm has been involved in some of the most important legal cases in the past 30 years in particular, which I would never have imagined when the firm wasfounded," Zulack says. The firm has represented and still represents a number of high-profile clients, such as the leaseholders of the World Trade Center, andZulack's commercial practice focuses on representing leading European financial institutions with disputes or lawsuits in the United States.
Critical to Flemming Zulack's success is the outstanding array of talented, committed lawyers, paralegals, and support staff that work together in a team atmosphere of mutual trust and respect. Zulack attributes his firm's longstanding success to its culture.
"We have a very democratic partnership system and try to be nonhierarchical. We have a very professional environment in which all of us want to come to workbecause we enjoy it. This affects how clients perceive us and the services we render," he says. — Ashley Cisneros
Thomas Moore
Kramer, Dillof, Livingston & Moore
Personal Injury Litigation–Plaintiffs, New York City

In more than three decades with the New York-based firm Kramer, Dillof, Livingston & Moore, Thomas A. Moore has gained a reputation as one of the leading trial lawyers in personal injury in the United States. Along with his wife and partner, Judith Livingston, Moore is a member of the Inner Circle of Advocates, an elitegroup of the nation's top 100 trial lawyers.
"The daunting task of trying to restore a life that has been shattered is what I faceevery day," explains Moore, who frequently represents plaintiffs who have sufferedpersonal injury from medical malpractice and general negligence. He achievesextraordinary results on their behalf, including New York State's largest personalinjury judgment paid to date in a $28.9 million case involving a disabled child.
Their catastrophic injuries create substantial economic needs for many of Moore'sclients, to be sure. "The human loss, although much more intangible and not capableof economic exactitude, is often greater," Moore says. That is why he consistentlyargues against caps on this complex and often devastating element of damage.
In one memorable case, Moore represented a woman who was in an irreversiblecoma as a result of an anesthesia mishap during childbirth. Moore saw the immenseneed to establish a stable future for the husband and two small daughters practicallyleft motherless. For his client's family, he won full compensation for the objective lossof her enjoyment of life. For all New Yorkers, he also changed state law: Now, injuredvictims with any degree of awareness qualify for full compensation for the loss of theirenjoyment of life.
That's a legacy Moore can live with. "It's about total commitment to representingour clients, with continuity from the moment they enter our office," he says. "Wepursue all avenues of investigation and expertise in processing the case until we aresatisfied with the final result." — Rose Thompson
John M. Blume
Blume Goldfaden BerkowitzDonnelly Fried & Forte
Medical Malpractice Law–Plaintiffs , Newark, New Jersey

Repeatedly recognized for obtaining numerous verdicts and settlements of $1 million or more, attorney John M. Blume is synonymous with hissuperior trial work.
Blume was one of the first attorneys in New Jersey to be designated as a certified civil trial attorney by the Supreme Court of New Jersey when the criteria were instituted in 1980.
He also secured a $10.5 million in a wrongful death case, the largest result ever obtained in New Jersey at the time.
Blume began working in malpractice law after handling the Supreme Court case of Alfone v. Sarno, involving a woman who underwent a subtotal thyroidectomy andsuffered complications. She commenced her own action but later died. Her father argued that his daughter's death was the result of the negligence of the defendant.The Supreme Court ruled that settlement or judgment for damages in a personal injury action did not block a future claim for wrongful death arising from sameinjuries, though a judgment of no cause for action would be a bar.
"That case generated a lot of publicity, and soon I developed a reputation as a medical malpractice attorney," Blume recalls.
Having served as president of the New Jersey Chapter of the American Board of Trial Advocates for four years and a member of its national board of directors for eight years, Blume was recognized by the Trial Attorneys of New Jersey with its Trial Award and the Essex County Bar Association Civil Trial Attorney Achievement Award.
"Our firm is willing to invest the amount of money needed to get a case to court, pay for the best experts, and allow us to prepare extensively," he says. "I'm most proud of bringing into the firm the excellent attorneys who are now my partners." — Ashley Cisneros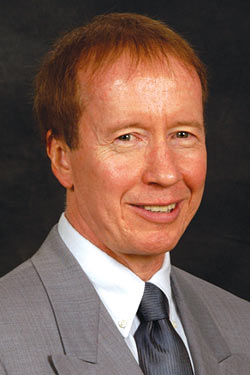 Dennis M. Donnelly
Blume Goldfaden BerkowitzDonnelly Fried & Forte
Medical Malpractice Law–Plaintiffs, Newark, New Jersey

Once an English professor at New York University and other institutions, Dennis M. Donnelly left the classroom for the courtroom, and since then he has been repeatedly recognized by his peers as one of the best plaintiffs' personal injury attorneys in New Jersey.
Regularly achieving notable verdicts and settlements for clients in medical malpractice and product liability cases, Donnelly is the past president of the New Jersey Chapter of the American Board of Trial Advocates (ABOTA) and also the past president of the most exclusive national group of plaintiffs' trial attorneys in the nation, the Inner Circle of Advocates.
He says, "It's rewarding to be able to so often represent the two most vulnerable groups of our society, either small children or the elderly, and to make sure they canget equal justice even from the largest, most powerful people and organizations.
In his medical specialty of failed prenatal screening, Donnelly has won all five cases he has tried to verdict in New Jersey, with one case resulting in a $14 millionverdict. Another failed prenatal diagnosis case, which he tried to a multimillion dollar verdict in New York, was the subject of a New York Times feature article. The Essex County Bar Association honored Donnelly with the Civil Trial Attorney Achievement Award and the Consumers for Civil Justice named him recipient of thePioneers Award.
"I am lucky enough to have only been a plaintiffs' trial lawyer," Donnelly says. "I've never done anything but represent people who are injured and right the wrongs thatinjured them in the first place." — Ashley Cisneros