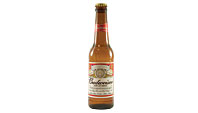 Beer (and Ice to Go With It)
Beer Right Now, beerrightnow.com
All types of brews both mainstream and craft (some available by the keg) delivered anywhere in the city 24/7.
Fine print: No minimum purchase. Deliveries made within about two hours of order.
Kitty Litter
Village Farm Grocery, 212-475-7521; villagefarmgrocery.com
A huge inventory of corner-store products, including hard-to-tote essentials, sent anywhere in Manhattan 24/7.
Fine print: Deliveries go out within three hours; minimum order $25.
Cough Syrup and Condoms
Newton-Timmermann Pharmacy, 866-639-8467; newtimrx.com
Same-day deliveries of over-the-counter meds and other pharmacy staples in Manhattan.
Fine print: Closed Sundays. Delivery time depends on staff availability and distance from the Upper East Side.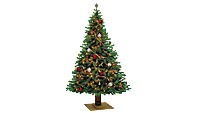 Christmas Trees
Tyler's Trees, tylerstreesnyc.com
It's $99 for a four-foot Douglas Fir or Canadian Spruce, $249 for an eight-footer.
Fine print: Price includes tree, stand, skirt, and set-up by two strapping lads who'll be finished in fifteen minutes or less. You arrange the delivery time.
Books
Barnes & Noble, barnesandnoble.com
For the non-Nook-user, eligible books (look for the words "Same Day Delivery in Manhattan" on the listing) can be delivered anywhere in the borough on weekdays.
Fine print: Orders must be placed by 11 a.m.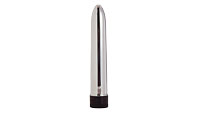 Vibrators
Babeland, 212-375-1701; babeland.com
The sex shop delivers all manner of bedside aids within three hours of order during store hours. Fine print: Delivery cutoff is around 9 p.m. for most customers. Zone: Up to 110th Street in Manhattan and within three miles of the Park Slope location. Fee: $35.
Karaoke Machines
Karaoke Champ, 212-375-0091; karaokechamp.com
For when you desperately need a karaoke player, amp, speakers, and microphone at your door that day.
Fine print: Delivers city-wide, from $245 per day. Fee: $95. No set call-by time, but the store closes at 7 p.m.
Cigarettes
Max Delivery, 646-827-2447; maxdelivery.com
Smokes, DVDs, and groceries arrive via bike within an hour.
Fine print: Only available below 34th Street on the west side of Manhattan and 26th Street on the east. Fee: $2.95 for orders under $75. Deliveries from 9 a.m. to midnight daily.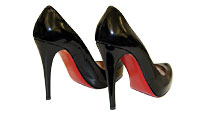 Heels
Net-a-Porter, 877-678-9627; net-a-porter.com
The fashion e-tailer offers same-day delivery in Manhattan for designer duds including Agent Provocateur lingerie and Christian Louboutin shoes.
Fine print: Orders must be placed by noon.
Breast Pumps
Yummy Mummy, 212-879-8669; yummymummystore.com
The maternity store rents pumps for $40 a week.
Fine print: Weekdays 10 a.m. to 5 p.m. Zone: Manhattan, Long Island City, Astoria, and most of Brooklyn. Fee: From $15.