One of the perks of three-dimensional printing is objects custom-produced just for you: insoles tailored to your bunions, earbuds that manage to stay in your ears, necklaces that replicate an heirloom lost on the Titanic. The appeal of such personalized — yet affordable and speedily available — products is one reason the 3-D-print market is projected to be worth $16.2 billion by 2018. The Brooklyn-based 3-D brand MakerBot just opened a 17,000-square-foot manufacturing center at Industry City. And New York is suddenly hopping with stores and makers that specialize in 3-D-printed fashion, objets, and items that are actually useful, along with classes to teach you how to operate a 3-D printer of your own and spit out a pair of bespoke bike pedals or one-of-a-kind lipstick from your living room.
---
Now Anything Can Be Bespoke
Whatever your specific need (say, extra-wide earbuds), these local 3-D specialists can print to your liking.
Mini-me family portraits: DOOB
28 Wooster St., nr. Grand St. 347-688-4365; doob3d.com
Düsseldorf-founded DOOB aims to reinvent the family portrait, using TSA-size 3-D scanners: The technology, equipped to capture squirming babies and dogs, employs 54 cameras to snap subjects inside the scanner from every angle. The images are then converted into files and printed in DOOB's headquarters at Industry City. Shipping takes up to three weeks, and figurines come in five sizes — a four-inch mini-me starts at $95; a 14-inch-tall likeness, down to your pant creases, is $695.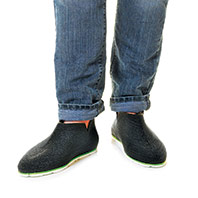 Sneakers that fit both feet: Francis Bitonti for Feetz
feetz.com
Lucy Beard quit her Silicon Valley tech job and started a "digital cobbler" that will 3-D-print shoes to the exact curves of toe and heel, after customers upload three pictures of their right and left feet to the Feetz app. And recently Feetz has partnered with New York City–based designer and 3-D-printing expert Francis Bitonti on a versatile woven-look sneaker that will hit the market come late fall (from $150).




Three-hour ceramic vases: Simplus Design
simplusdesign.com
From a company co-founded by two Pratt alums, these studded vases ($35) and planters (from $22) — which can be ordered online in custom sizes and colors from black to iridescent red — are printed in Clinton Hill from biodegradable PLA. And while typical ceramists must weigh the costs and benefits of bulk clays and glazes, Simplus can print individual ceramic planters on demand (in as little as three hours) from ceramic powder. Orders are delivered in under a week.



Ear-specific headphones: Normal
150 W. 22nd St., nr. Seventh Ave.; nrml.com
Printed to fit perfectly into any ear, rather than slipping out with every jolt of the subway, Normal headphones ($199) are based on photos of your specific ear taken through their app. (Just be sure to hold up a quarter to each ear for scale while you snap the pictures with your smartphone.) The glass-walled Normal storefront in Chelsea is also the company's factory: Each pair of headphones is printed in less than three hours from one of ten in-store 3-D printers.



Made-to-order fashion caps: Heidi Lee
Patricia Field, 306 Bowery, nr. 1st St.; 212-966-4066; heidilee.bigcartel.com
Lady Gaga, Madonna, and Anne Hathaway are fans of Heidi Lee's 3-D-printed hats, which combine traditional shapes like that of a baseball cap ($120 for the one shown) with 3-D-printed neon nylon. Lee takes the customization process a step further with her recent Echo hats, making them to order after a 3-D scan of the wearer's head.




Custom insoles and orthotics: Sols
sols.com
Like Normal and Feetz, Sols captures your anatomical quirks with an app: Three pictures of each foot, taken by a licensed podiatrist (make an appointment online to visit the Bowery showroom), are sent for production along with customization notes from the doctor to Sols's West Chelsea headquarters, then printed in a NASA-grade pliable plastic that cushions the ball of the foot while offering precise arch support (from $175). In October, the company will offer a simpler version where you order insoles directly from an app, specifying your activity level and color preference.
Re-created heirlooms: American Pearl
576 Fifth Ave., nr. 47th St.; 212-764-1845; americanpearl.com
Funky 3-D-printed jewelry is big these days, with emerging New York brands like Holy Faya and AEA. But for more-traditional statement pieces, second-generation Fifth Avenue jeweler American Pearl will custom-print copies of heirloom jewelry directly from grainy photographs. They make a plastic mold from that classic pearl necklace, inject it with the metal of your choice, and set the precious stones by hand — churning out a replica of your great-grandmother's favorite piece for a few hundred dollars in as little as four days.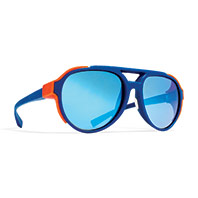 Adjustable sunglasses: Mykita
109 Crosby St., nr. Prince St. 212-343-9100; mykita.com
Mykita's 3-D-printed frames are made via the same process that's used to print crude prototypes for cars; featherlight white polyamide is tossed in a vat of stones, ultimately producing an artfully worn patina. The material allows for hypersensitive fit adjustments in-store. And this spring, the company will introduce an even more customized line, My Very Own: Each customer will have the opportunity to undergo a 3-D head scan for the most precise fit possible.




Snap-together lamps: Robert Debbane Studio
301-257-4004; workof.com; robertdebbane.com
For a light fixture extruded to your specifications, see Clinton Hill–based artist Robert Debbane, who produces table lamps, pendant lamps, and chandeliers like the Galactica, which is made of 176 pieces spit out from a MakerBot Replicator 2X and snapped together; thanks to its 3-D-printed polycarbonate, it is completely opaque until it's illuminated. His prices range from $380 for a small pyramid-shaped LED desk lamp to $9,200 for a custom chandelier.
Dildos: Rival Mi
rivalmi.com
Want to make a dildo replica of your or your partner's penis? Not long ago, that meant getting intimate with a cone of molding material and staying still and erect for about three minutes. But now New York Toy Collective, which operates pop-up services around the city, makes it faster than a quickie: It will scan anyone's erect penis in seconds, then 3-D-print a mold that's used to cast a silicone version ($20 for the scan, $250 for the dildo).
---
From an iPhone Snap to Your Two Left Feet
How the customization process works.
Step 1: Take three pictures of each foot on the Feetz app, which will then generate a 3-D model within up to 2 millimeters of accuracy in just 60 seconds.










Step 2: Sign up on the Feetz website to fill in information about height, weight, and shoe needs, then choose your color and style.









Step 3: Feetz's SizeMe technology uses a biomechanical algorithm to create a digital shoe, which is then converted into 3-D code.









Step 4: Feetz designers insert the code and their durable, reusable NoogaFlex printing material into the printer and press PRINT.









Step 5: The shoes are printed in as little as three hours and assembled, finished, and shipped to the customer within seven days.









---
If You Want to Do It Yourself
First take a class.
3-D Printing 101: This recurring free class, organized through Meetup and sponsored by the 3-D-printing company 3DPrinterOS, hits all the basics — from how a printer works to how to design your first doodad. A printer is always on hand, and students have gone on to make prosthetic hands, skateboard holders, and tools to help dementia patients recognize their food (various locations; learn3d.nyc).
The Makery: Learn in a small group, with a printer right in front of you. This Tribeca pop-up space offers multiple workshops starting at $50, from the broad ("3D Scan and Print Objects From the Real World") to the hyperspecific (3-D printing your own Hot Wheels). Attendees have walked out with everything from personalized cookie cutters to action figures with their heads atop Transformer bodies (1 Jay St.; nycmakery.com).
Hck Manhattan: Every Thursday, this hacking space near Union Square opens its doors to anyone who needs a printer — just pay for the cost of materials, which is usually a few bucks for small projects like a knife case or a prototype for a new coffeemaker (137 W. 14th St.; hackmanhattan.com).
NYU: The university's School of Professional Studies hosts a range of multiweek classes that are open to the public, where students have learned to make lighting and decorative fixtures, computer shells, and even parts for a drone. This fall, instruction includes sessions on rapid prototyping (four sessions, $525) and 3-D modeling (six sessions, $725) (scps.nyu.edu).
iMakr Private Instruction: This 3-D-printer store offers one-on-one classes for $75 an hour (and free demos every Wednesday). Customers have made personalized iPhone cases, key chains, and even chess pieces (152 Allen St.; 212-477-1930; imakr.com).
---
Then Try It at Home
A sweep of the latest printer models on the market, broken down by Aaron Roy of Brooklyn start-up 3DPrinterOS.
Say You Want to Print…
A carbon-fiber boat: Mark One, by MarkForged ($5,500)
"This industrial-grade printer can print in carbon fiber, Kevlar, and even fiberglass — making it the go-to printer for heavy-duty manufacturing projects like drones, wrenches, auto parts, and even a full-size boat (though you'd have to print that in multiple parts)."
Lipstick: Mink ($275)
"Take a photo of a color you love — from a flower, say, or a discontinued lipstick — and this Canon printer (customized by Queens-based Grace Choi) will spit out a stick of powder in that exact tone. Stir it into a mixing material to create makeup. The first 250 printers will ship this September."
Intricate sculptures: Formlabs Form 1 ($3,300)
"It's a super-high-resolution printer that works with many different types of resin. Go ahead and make a World's Fair Unisphere: It'll nail every detail."
Jewelry: Stratasys, multiple models ($50,000-ish)
"But really: Unless you work in the Diamond District, you're not buying a metal printer. They're expensive and produce weird fumes. Better idea: Have Long Island City–based 3-D-on-demand company Shapeways print your design in one of their metallic tones."
Bike pedals: Ultimaker 2 ($2,500) or MakerBot Replicator 2 ($2,000)
"Both are dynamic enough for a seasoned designer but also ideal for rookies. They are simple to operate, embraced by robust communities that swap tips online, and can make highly detailed prints with the most popular plastic-and-metal material blends."
Pancakes: PancakeBot ($300)
"Why eat a circle pancake when you can now print out one that looks exactly like Donald Trump's face? The PancakeBot, which starts shipping in November, squirts out batter in any design you draw — and is sophisticated enough to let some parts of the pancake grill darker than others, for shadow effects."
---
What Goes in It?
Three standby plastic filaments to feed your printer.
For awesome color: Print in Dutch brand ColorFabb's Pantone-esque choices like Traffic Red or Pale Gold.
For ecofriendliness: A recycled Coke bottle could become your next 3-D project. Year-old company Dimension Polymers is now selling recycled-plastic filament.
For weirdness: You want glow-in-the-dark material or something so flexible it's called NinjaFlex? Online retailer MatterHackers has it.
---
The Future of the Future
Experts predict what's next in 3-D.
Pastries: "The foods that are most 3-D friendly are confectioneries, like cookie dough and frosting. A company called 3-D Systems developed a printer for sugar; Hershey has one for chocolate. Right now, the printers don't cook the food, but the future ones will."
—Hod Lipson, professor of engineering at Columbia University specializing in robotics and 3-D printing
Drones: "All of the components for a working drone (antennae, batteries, circuitry) have been done on a 3-D printer, so it's just a matter of getting a machine that can do all of them together. A company called Voxel8 out of Harvard is working on a desktop 3-D printer that could, theoretically, make a drone that flies right off it. In two or three years, you should be able to design your own."
—Duann Scott, manager at 3-D­-printing-software platform Spark
Homes: "Dr. Behrokh Khoshnevis, with Contour Crafting, is probably going to have a printer that he will leaseto construction companies within about two years. It already can print concrete exterior walls. Ultimately, the machine should be able to print drywall and all the electrical conduits, too."
—Brian Krassenstein, co-founder and editor-in-chief of 3DPrint.com