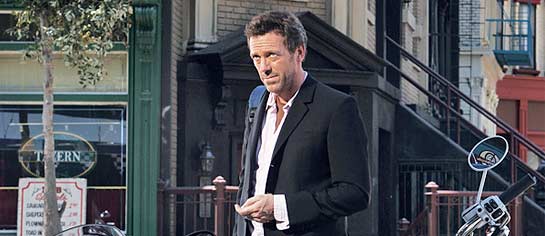 America the Beautiful
Thanks to America Ferrera, Ugly Betty is shaping up to be the new season's most unlikely swan.
• Ugly Betty, ABC; premieres September 28 (8 p.m.)
Fancy Meeting You Here
Longtime friends and indie-film favorites, Hope Davis and Campbell Scott find themselves on network TV with each other.
• Six Degrees, ABC; premieres September 21 (10 p.m.)
Like House? Then You'll Love…
Now there's Shark, a clever variation on House's formula, substituting lawyers for doctors and inserting the just-­hammy-enough James Woods as the central sourpuss.
• Shark, CBS; premieres September 21 (10 p.m.)
We Can Work it Out: Standoff
The idea Silverstein pitched was "Mad About You with guns".
• Standoff, Fox; premieres September 5 (9 p.m.)
The Not Ready for Prime Time Playoff
How to tell the difference between NBC's dueling SNL-inspired shows.
• Studio 60 on the Sunset Strip, NBC; premieres September 18 (10 p.m.)
• 30 Rock, NBC; premieres October 11 (8:30 p.m.)
Why to Watch The Wire
With season four, even die-hards might be nervous: The action's shifted to Baltimore's school system.
• The Wire, HBO; premieres September 10 (10 p.m.)
The Best of the Rest
Super freaks, pitiable fools, robbing Mick Jagger, and more.
The Best of the Rest
Super freaks, pitiable fools, robbing Mick Jagger, and more.
Prison Break
Well, Prison Broke, actually—our heroes slipped their bonds last season and are now on the lam. A great cast, led by slithery Robert Knepper as T-Bag, is buoyed this year with the addition of William Fichtner— the best obsessive lawman since Tommy Lee Jones chased The Fugitive.
• Fox; August 21.
Breaking Up With Shannen Doherty
The ex-90210 wild child will end the relationships you can't. Trust us—she's good at it.
• Oxygen; August 22.
Bones
The sharply written and smartly acted hit proves that (a) there is life after Angel for David Boreanaz; (b) Zooey is not the only talent in the Deschanel family; and (c) America's appetite for all things forensically scientific can never be sated.
• Fox; August 30.
House
Highly addictive crank.
• Fox; September 5.
How I Met Your Mother
Last season, this sitcom looked poised to be the next Friends—complete with a will-they-or-won't-they romance. Barney's catchphrases (Suit up!) aren't bumper stickers yet, but the show is smart and lovable nonetheless. So, seriously, America: Suit up.
• CBS; September 18.
The Unit
A whip-smart drama about elite soldiers and their wives, combining gung ho action with Mamet- grade dialogue. Oh, and did we mention the comforting baritone of Dennis Haysbert?
• CBS; September 19.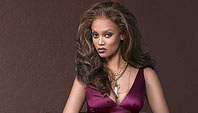 America's Next Top Model
At last count, this show has produced exactly zero top models and exactly one televised marriage by a former contestant to a member of the Brady Bunch. But ANTM's also responsible for some of the most drama-licious moments on TV, including, of course, Tyra Bank's notorious Tyrade.
• The CW; September 20.
Jericho
Attractive, good-natured, provincially minded white people in Kansas, led by Skeet Ulrich, slowly figure out that someone's nuking America's cities. Will they be the only ones left to repopulate the Earth? If so, kiss bagels and reggaeton goodbye.
• CBS; September 20.
Grey's Anatomy
Catch the show now in its new time slot, because as addictive as it is, McDreamy and friends are so close to jumping the shark that they're already wearing bathing suits.
• ABC; September 21.
The Office
This Steve Carell–led comedy has finally outgrown comparisons to the BBC classic. Fans can now fixate on when, how, and with what level of enthusiasm Jim and Pam will finally hook up for good.
• NBC; September 21.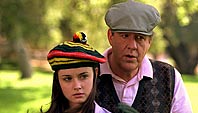 Gilmore Girls
To recap: Rory and Lorelai are getting along again, Luke and Lorelai aren't, and Logan's moved to London. Oh, and the show's creators up and quit. Worth watching for all the drama, onscreen and off.
• The CW; September 26.
Dexter
Michael C. Hall (Six Feet Under) plays a forensic detective who moonlights as a serial killer. But don't worry! He only kills other bad people, in deliciously creepy ways.
• Showtime; October 1.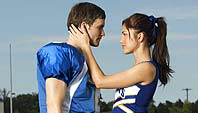 Friday Night Lights
A new series based on the movie based on the book: a winning mixture of heart, hot boys, football action, and carefully calibrated melodrama.
• NBC; October 3.
Veronica Mars
More adventures for the gimlet-eyed girl detective: smart dry fun with a twist.
• The CW; October 3.
Lost
Here's what's been promised: More Henry Gale, more polar bears, and more answers, dammit! And more sex. How long has it been? Sixty days? Forget the they're-stranded-in-purgatory theory. These guys are shipwrecked saints.
• ABC; October 4.
Freak Show
Twisted comics David Cross and H. Jon Benjamin dreamed up this animated series about freak-show performers with unimpressive superpowers. For example: Primi, the Premature Baby. Superpower: pinpoint projectile vomiting.
• Comedy Central; October 4.
Twenty Good Years
John Lithgow stars as a sixtysomething rake, with the incomparable Jeffrey Tambor as his straight-laced foil.
• NBC; October 4.
Battlestar Galactica
Are you torn between the crazy-good reviews and an aversion to TV sci-fi? Trust us: This show is closer to The Sopranos than to Stargate SG-1.
• SciFi; October 6.
I Pity the Fool
Given the fact that we've lived this long without a Mr. T–centric reality show, aren't we really the fools to be pitied?
• TV Land; October 11.
The Knights of Prosperity
Once titled Let's Rob Mick Jagger, this My Name Is Earl–influenced comedy is about a gang of losers who set out to rob Mick Jagger. (The rocker plays himself as a clueless, pampered fool living in a very well-secured apartment.) If the new title makes you wary (and it should), the show itself will make you laugh out loud.
• ABC; October 17. Back to Television Preview