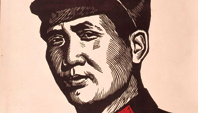 1. "Art and China's Revolution"
At the Asia Society, Sept. 5–Jan. 11.
A reminder that before there was cynical realism—the preferred style of contemporary Chinese painters—there was plain old socialist realism.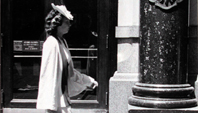 2. "New York, N. Why?: Photographs by Rudy Burckhardt, 1937–1940"
At the Metropolitan Museum, Sept. 23–Jan. 4.
An early photo album the great city photographer composed as a kind of hymn to urban happenstance, interspersed with sonnets by his roommate Edwin Denby. Today, Burckhardt would be a photoblogger.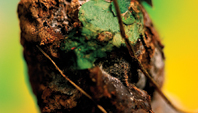 3. "Andres Serrano: Shit"
At Yvon Lambert Gallery, Sept. 4–Oct. 4, and "Shit" at Feature Inc., Aug. 27–Sept. 27.
No, really—two poop-themed shows in one season. Serrano takes to heart the truism that life is crap, and reproduces the stuff in color-saturated photos. And at the first (and feces-free) show at Feature Inc., artists from Tom Friedman to Dike Blair to Tyler Vlahovich make good work out of found junk.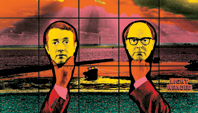 4. "Gilbert & George"
At the Brooklyn Museum, Oct. 3–Jan. 11.
Eternally posed in proper suits, G&G, now senior citizens, are the mordant Pythons of the art world. "Art for all" is their slogan, so they've pushed art's catchiest themes—sex, death, drink, rudeness—in photomontages of naughty bits and bad words.
5. "Giorgio Morandi: 1890–1964"
At the Metropolitan Museum, Sept. 16–Dec. 14.
When the master of quiet still lifes died, in 1964, he was unfashionable in New York and London yet revered in Italy. Today, Morandi's pastel paintings of bottles give the illusion of time stilled. The visual equivalent of slow food.
6. "Doug Aitken"
At 303 Gallery, Sept. 20–Nov. 1.
Aitken, with his many projects—including the multiscreen Migration, a film of rangeland animals in motel rooms, and a forthcoming book about Jerry Brown—is the art world's Angelina Jolie, a glitzy yet conscientious multitasker.
7. "Catherine Opie: American Photographer"
At the Guggenheim Museum, Sept. 26– Jan. 7.
Opie's magnetic self-portraits have made her the visual bard of lesbian life. But her hazy, almost minimalist series of surfers and architectural photographs avoid the identity-politics ghetto.
8. "Street Art, Street Life"
At the Bronx Museum of the Arts, Sept. 14–Jan. 25.
Fifty years of the poetry found in crowds, fast feet, and that no-you-go-first sidewalk dance.
9. "Alfred Kubin Drawings, 1897–1909"
At the Neue Galerie, Sept. 25–Jan. 26.
Nearly 50 years after his death, Kubin gets his first big American museum show. Wispy, surreal pencil drawings and watercolors are like those of a haunted, Austrian Edward Gorey.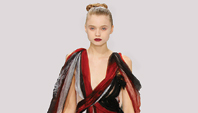 10. "Gothic: Dark Glamour"
At the Museum at FIT, Sept. 5– Feb. 21.
Victorian-death-cult-inspired outfits by Galliano, McQueen, Rick Owens, and others put those moody goth kids on a pedestal.
11. & 12. "Live Forever: Elizabeth Peyton" and "Mary Heilmann: To Be Someone"
At the New Museum, Oct. 8–Jan. 11 (Peyton) and Oct. 22–Jan. 26 (Heilmann):
With this doubleheader, the New Museum pays heed to these two quiet, trendsetting women, neither of whom, incredibly, has ever had a proper retrospective here.
13. "Zoe Leonard: Hispanic Society Project"
At the Dia Art Foundation at the Hispanic Society, Nov. 5–Apr. 12.
A decadelong project, "Analogue" consists of more than 400 pictures of signage and displays in small stores in New York, Havana, Kampala, and other cities. The enigmatic kind of photo that everyone thinks he can take but doesn't.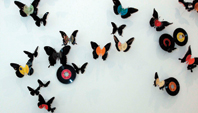 14. "Second Lives: Remixing the Ordinary"
At the Museum of Arts & Design, Sept. 27–Feb. 15.
Featuring artists who remake discarded objects into things of beauty, the show just might refer to 2 Columbus Circle, revived as the museum's new home.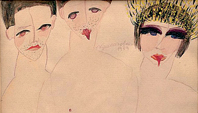 15. "Carol Rama"
At Maccarone, Oct. 25–Dec. 20.
The racy Italian nonagenarian, muse to Man Ray and Warhol, gets a rare American show of her sex drawings and bright abstractions.
16. "theanyspacewhatever"
At the Guggenheim, Oct. 24–Jan. 7.
A reunion of the ten artists who collectively pushed the concept that the exhibition itself should be an action, a performance, a whatever. Carsten Höller's contribution: a hotel room in the rotunda that will accept guests.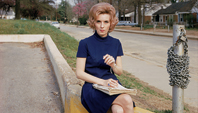 17. "William Eggleston, Democratic Camera—Photographs and Video, 1961–2008,"
At the Whitney Museum of American Art, Nov. 7–Jan. 25.
The first big U.S. retrospective of the man who made color photography respectable, and made deadpan images of the rural South and back-roads America a photographic genre unto itself.
18. "Pipilotti Rist"
At MoMA, Nov. 19–Feb. 2.
The singing Swiss video artist is turning the museum's atrium into a blinking immersive wonderland: flowers, menstrual blood, fairy voices, cushy seats, all laid out by someone with the magical, fey, wondrous-annoying sensibility of Verner Panton and Pee-wee Herman.
19. "Alexander Calder: The Paris Years, 1926–1933"
At the Whitney Museum of American Art, Oct. 16–Feb. 15.
Toylike in appearance, dead serious in intent, Calder's Circus goes on view as part of a show devoted to his formative Paris years in the late twenties. Don't miss the anatomically correct Josephine Baker figures.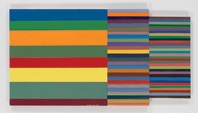 20. "Chris Johanson: Totalities"
At Deitch Projects, Sept. 4–Oct. 18.
One of the original Bay Area "Beautiful Losers" builds an immersive recycled-wood "living installation," complete with a space temple and paintings.
21. "Kenneth Anger"
At P.S. 1, Oct. 19–Jan. 26.
Three more decades of hallucinogenic work from the irascible, octogenarian avant-garde filmmaker who remixes icons like Mickey Mouse.
22. "The Mobile Art Chanel Contemporary Art Container"
At Rumsey Playfield, Oct. 20– Nov. 9. Reservations required, at chanel-mobileart.com.
The superstar architect Zaha Hadid's fashion-art-branding mother ship, quilted like a handbag and loaded with commissions by top artists, lands in Central Park.
23. "Barkley L. Hendricks: Birth of the Cool"
At the Studio Museum in Harlem, Nov. 12– Mar. 15.
Forty years of forthright portraits of African-Americans by one of the foremost realists of his generation.
24. "Pulse Park"
In Madison Square Park, Oct. 24–Nov. 17.
Rafael Lozano-Hemmer's 200 ground-level spotlights beat in tandem with the hearts of passersby. If the lights start to flutter, drop that Shake Shack burger and get to the ER, stat.
25. "Cindy Sherman"
At Metro Pictures, Nov. 14–Dec. 20.
The usually provocative self-portraitist dresses up anew.
26. "Martha Rosler: Great Power" and "William Pope.L: October Projects"
At Mitchell Innes and Nash, Sept. 6–Oct. 11 (Rosler) and Sept. 18–Oct. 24 (Pope.L).
Two separate shows of two incorrigible political goads; Rosler offers up more pre-Photoshop collages of beautiful people in evil situations, while Pope.L selects among hundreds of his back-of-the-napkin "Failure Drawings."
27. "Van Gogh and the Colors of the Night"
At the Museum of Modern Art, Sept. 21–Jan. 5.
The master's night scenes and gaslit cafés. Plan to go early in the day, because it's going to be mobbed.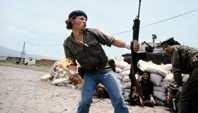 28. "Susan Meiselas: In History"
At the International Center of Photography, Sept. 19–Jan. 4.
The Magnum photographer who took bracing images of the conflicts in Nicaragua and El Salvador—as well as some of strippers and S&M clubs here at home—gets her retrospective.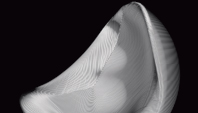 29. "Ron Arad"
At Friedman Benda, Nov. 7–Dec. 20; and Lever House, Dec. 11–Feb. 7.
Uncomfortable, sinuous steel chairs from the postmodern master of metal.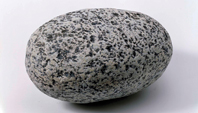 30. "Martin Boyce and Ugo Rondinone: We Burn, We Shiver"
At the SculptureCenter, Sept. 7–Nov. 30.
A spiderweb-light installation by an artist who usually works in metal (Boyce), and lead-filled bronze sculptures by an artist most famous for his neon lights (Rondinone, maker of Hell, Yes!, the installation hanging on the façade of the new New Museum).