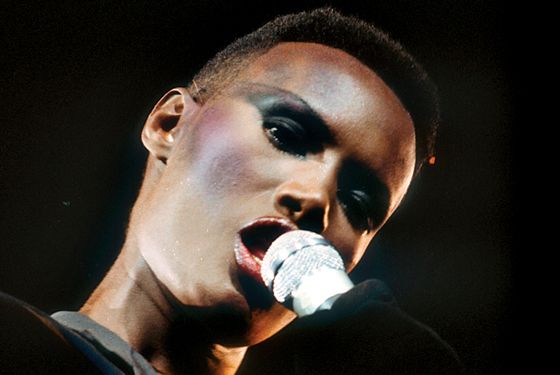 September
Merge Records Twentieth Anniversary
To mark the birthday of the esteemed indie label, guest curators including Peter Buck of R.E.M., director Phil Morrison, Amy Poehler, David Byrne, Jonathan Lethem, artist Marcel Dzama, and Momofuku chef David Chang will each create compilations of Merge material. The fourteen discs will come out in 2009, but you must sign up for the whole series by January 1. Sign-up starts 9/1.
Jenny Lewis, Acid Tongue
On her second solo disc, saucy Rilo Kiley front lady Jenny Lewis winningly tells of bad, bad men and assorted temptresses over hipster-assisted country rock. 9/8.
Damon Albarn and Jamie Hewlett Present: 'Monkey: Journey to the West'
Onstage, Albarn's Mandarin-language, folklore-adapted opera features acrobats, martial artists, and Hewlett's cartoons. Absent the visuals, it's still a head trip. A rare non-terrible pop-classical crossover. 9/23.
T.I., Paper Trail
Finally, a li'l competition for Lil Wayne: T.I.'s not just a top-shelf emcee with hot leaked tracks, he's '08's best hope for winning back rap's swagger. 9/30.
Robin Thicke, Something Else
Thicke lacks the profile of his blue-eyed soul brother Justin Timberlake, but he's just as good. As on his last album, Thicke pulls off a hard trick—updating classic soul without going bland. 9/30.
Jennifer Hudson, Jennifer Hudson
The Oscar winner has done everything since graduating from American Idol in 2004 except release an album of her own. Her debut combines the woman-power melodies of Jill Scott with the early-nineties meat-and-potatoes R&B of Whitney Houston. 9/30.
October
Annuals, Such Fun
To tide yourself over until the next Arcade Fire album, try the new one from Annuals, a North Carolina band with a gift for eclectically arranged tunes and anthemic, sing-along choruses. 10/7.
Lucinda Williams, Little Honey
Her voice sounds as rich and ragged as ever, and loyal fans will want to hear the duet with Elvis Costello. 10/14.
Various Artists, Dreams Come True: Classic First-Wave Electro 1982–87
Music journalist Jon Savage compiles the early, campy days of electro. Tracks from Debbie Deb and Yazoo bring disco's hedonism into the digital era. 10/20.
Gang Gang Dance, Saint Dymphna
Brooklyn avant-garde rhythm enthusiasts ditch their tribal drumming shtick for an off-kilter take on contemporary dance music. 10/21.
Grace Jones, Hurricane
The few tracks we've heard from Jones's first album in nineteen years suggest a high-tech update of the languid, rubbery sound that Sly & Robbie (who guest on Hurricane) created for classics like "My Jamaican Guy" and "Pull Up to the Bumper." We're thrilled that one of the great eighties icons is back. 10/27
November
Ryan Adams, Title TBA
Ryan Adams apparently doesn't spend all his time hanging out on the street in the Village. The new album, with his ace band the Cardinals, is in the same vein of last year's Easy Tiger—tight country rock songs without too many extended jams. October/November.
David Byrne at the Borgata
The best possible excuse to visit Atlantic City: to see Byrne perform the songs from his great, just-released album, Everything That Happens Will Happen Today, with Brian Eno. 11/1.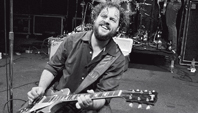 Drive-By Truckers and the Hold Steady at Terminal 5
Are there two better live bands in America right now? They'll be here the Thursday and Friday after Election Day, which means we might be toasting the dawn of a new era, or hunkering down for dark days ahead. Either will be a good reason to throw back a few and rock out. 11/6 and 11/7.