Tools for Living supplements big home buys from parent store Design Within Reach with inventive items like portable pet bowls ($60; 142 Wooster St., nr. Houston St.; 212-471-0280; opens Sept. 19).
In addition to its first men's-only store (see page 132), J.Crew is unveiling a Collection shop, with great-looking Globetrotter luggage (from $1,000; 1035 Madison Ave., nr. 79th St.; opens late Sept.).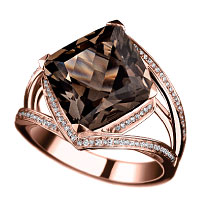 French jeweler Mauboussin's U.S. flagship will be located in a five-floor townhouse stuffed with colorful, chunky gemstones (ring, $2,790; 714 Madison Ave., nr. 63rd St.; 212-752-4300; opens mid-Oct.).
Italian label Moschino joins the meatpacking-district scrum with a fairy-tale-flavored boutique (patent-leather shoe, $695; 401 W. 14th St., at Ninth Ave.; 212-243-8600; opens Sept. 4).
Eryn Brinié will try to lure people away from Topshop with a collection that's mostly under $150 (dress, $210; 501 Broadway, nr. Spring St.; 866-780-3796; just opened).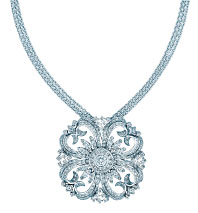 Whether or not you buy them, Kwiat's diamonds are diverting eye candy (diamond pendant necklace, $50,000; 725 Madison Ave., nr. 64th St.; 212-725-7777; opens Sept. 3).
Brooks Brothers hired gun Thom Browne gets a cozy, antique-filled West Village store to show off his Black Fleece label (cashmere blazer, $3,500; 351 Bleecker St., nr. W. 10th St.; opens late Oct.).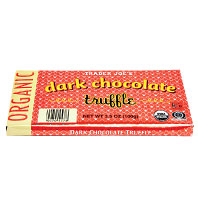 The opening's still shrouded in secrecy, but sometime this fall, Brownstone Brooklyn will get its own Trader Joe's (chocolate bar, $2; 130 Court St., at Atlantic Ave., Boerum Hill; no phone).
Danish designer Camilla Staerk's shop in Nolita is packed with looks like this silk tube skirt ($500; 182 Mulberry St., nr. Broome St.; 212-343-1160; just opened).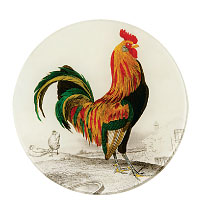 Part design studio, part home store, the warehouselike West and Green gets its rooster plates from John Derian ($55; 190 West St., nr. Freeman St., Greenpoint; 718-349-2890; opens Oct. 2).