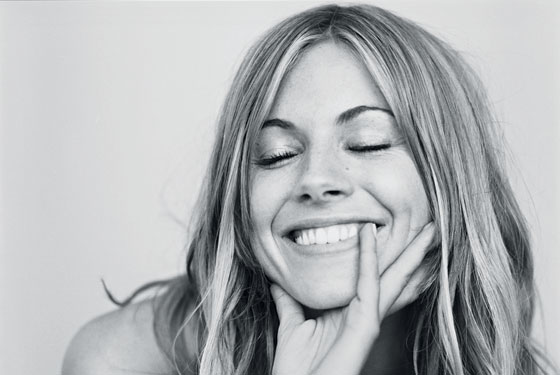 Whenever a movie actor announces a Broadway run, naysayers get out the knives. The latest victim is Sienna Miller, who stars this fall in After Miss Julie, Patrick Marber's reimagining of the Strindberg play. In some circles, Miller is barely considered a star: A recent whine in the Washington Post declared that she is only "famesque," because she's appeared in a bunch of flops no one saw. In other words, the public's laziness and lack of imagination are Miller's fault. Well, I'm about to commit theater-critic heresy by keeping an open mind: I can't wait for After Miss Julie. No director has ever quite shown us Miller's physicality, which we'll finally experience. And she's been marvelous in some of those movies "no one" has seen. In the 2007 Interview, her bratty celebrity character is the cool girl you'd like to be, and the mess you're glad you're not. In Factory Girl, as Warhol protégée Edie Sedgwick, you can see Edie's fragility in her limbs—she wears her minidresses like armor. Yes, acting onstage and onscreen are distinct disciplines. She may give her all in After Miss Julie and stumble. But at least we'll actually be seeing her.
After Miss Julie
American Airlines Theatre
In previews Sept. 18 for an Oct. 22 opening.