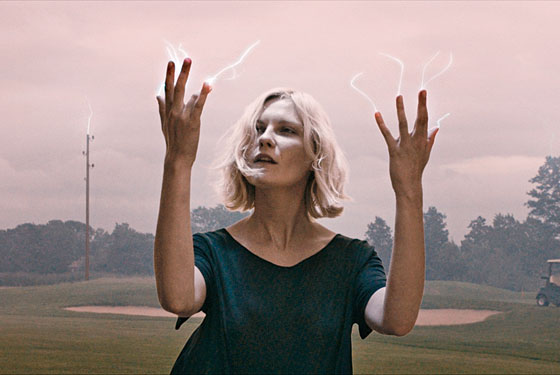 The Debt
Because this fall, Helen Mirren's not playing a purse-lipped queen; she's playing a pistol-whipping Mossad agent. Aug. 31.
Contagion
Because the trailer for Steven Soderbergh's viral panic thriller was so bold (and scary) it revealed that Gwyneth Paltrow's character will die early on. Sept. 9.
Warrior
Because no young actor is a more convincing brute than Tom Hardy, who bashes faces in this mixed-martial-arts flick. Sept. 9.
I Don't Know How She Does It
Because even though the trailer for this can't-have-it-all chick flick looks dreadful, there's always hope that Sarah Jessica Parker will make a comeback. Sept. 16.
Restless
Because the last time Gus Van Sant built a film around a woman (To Die For), he gave Nicole Kidman her best role, and we hope he does the same for Mia Wasikowska. Sept. 16.
Abduction
Because this action thriller is Twilight hunk Taylor Lautner's chance to prove that he's more than a rack of abs. Sept. 23.
Machine Gun Preacher
Because there are few actors manly enough to play a Harley-riding born-again thug who decides to build an orphanage in the Sudan—but Gerard Butler is one of them. Sept. 23.
Killer Elite
Because Jason Statham, Robert De Niro, and Clive Owen will blow stuff up. Sept. 23.
50/50
Because this buddy-with-cancer drama may sound fatal, but the great cast—Joseph Gordon-Levitt, Anna Kendrick, and Seth Rogen—means there's hope for a cure. Sept. 30.
Dream House
Because what's better than seeing just-married actors Rachel Weisz and Daniel Craig in their haunted starter home? Sept. 30.
Margaret
Because director Kenneth Lonergan's You Can Count on Me was so good, maybe there's a solid reason why this one's been in the editing room for years. Sept. 30.
Hell and Back Again
Because this documentary about a soldier returning home from Afghanistan won the Best Doc prize at Sundance. Oct. 5.
The Big Year
Because Owen Wilson, Jack Black, and Steve Martin are competitive birders. Oct. 14.
Margin Call
Because it's not exactly the worst time for a film about a bank meltdown—particularly if it stars Kevin Spacey, Jeremy Irons, and Zachary Quinto. Oct. 21.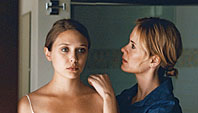 Martha Marcy May Marlene
Because, as we saw at Sundance, Sean Durkin's film about a young woman who gets seduced into a dangerous cult stars Elizabeth Olsen (yes, of those Olsen girls) in a vital performance that will launch her career. Oct. 21.
In Time
Because Justin Timberlake and Amanda Seyfried's sci-fi film about a world where people stop aging at 25 is an almost too-perfect analogy for Hollywood. Oct. 28.
Anonymous
Because—WTF?—disaster-movie pro Roland Emmerich is doing a period-pic about the real identity of Shakespeare. Oct. 28.
Like Crazy
Because there are never enough Anglophile romances, and this one earned Sundance raves for Anton Yelchin and newcomer Felicity Jones. Oct. 28.
Natural Selection
Because Robbie Pickering's indie comedy about an evangelical woman and the sperm-donation-conceived son of her husband is spit-take hysterical. Nov. TBA.
My Week With Marilyn
Because Michelle Williams is playing Marilyn Monroe. Nov. 4.
Tower Heist
Because of the counterintuitive casting of two spectacularly wealthy actors (Eddie Murphy, Ben Stiller) as poor New Yorkers who steal from a rich jerk, played by nice-guy Alan Alda. Nov. 4.
J. Edgar
Because in Clint Eastwood's film, scripted by Milk's Dustin Lance Black, Leo DiCaprio is playing Hoover—and he'll look great in a 1950s suit. Or dress. Nov. 9.
Melancholia
Because blasé provocateur Lars von Trier (whose film stars a convincingly morose Kirsten Dunst) will not be ignored. Besides, if you're in the right mood, it's funny. Nov. 11.
Tinker Tailor Soldier Spy
Because this John Le Carré adaptation assembles the best British cast this side of Harry Potter (Benedict Cumberbatch, Colin Firth, Tom Hardy, Ciarán Hinds, Toby Jones, Gary Oldman).Nov. 18.
The Twilight Saga: Breaking Dawn, Pt. 1
Because who doesn't want to see Bella give birth to vampire spawn? Nov. 18.
A Dangerous Method
Because we can't think of two hotter actors than Viggo Mortensen and Michael Fassbender to star in a kinky film about Jung and Freud directed by David Cronenerg. Nov. 23.
The Descendants
Because Alexander Payne's first film since Sideways casts George Clooney as a sad-sack everyman, and if anyone can pull off such an absurd premise, it's Payne. Nov. 23.
Hugo
Because the director of Mean Streets is making a kiddie fantasy, and Martin Scorsese has cast Chloë Moretz as the heroine and Sacha Baron Cohen as the baddie. Nov. 23.
The Muppets
Because of Miss Piggy.
PLUS:
Sept. 2: Apollo 18.
Sept. 16: Straw Dogs.
Sept. 20: Pearl Jam Twenty.
Sept. 23: Red State.
Oct. 7: Dirty Girl; Real Steel; Texas Killing Fields.
Oct. 14: Footloose; The Thing; Take Shelter.
Oct. 21: Being Elmo; Paranormal Activity 3; The Three Musketeers.
Oct. 28: The Rum Diary; Safe.
Nov. 4: A Very Harold & Kumar 3D Christmas; Puss in Boots;
Nov. 11: Immortals; Jack and Jill.
Nov. 18: Happy Feet Two.
Nov. 23: The Artist.