Now in Stock
Kasher | Potamkin (515 W. 26th St.)
Veteran gallerists Steven Kasher and Andi Potamkin describe the key pieces at Kasher | Potamkin, their furniture, fashion, and objet shop opening September 6 in the shadow of the High Line.
"We just love Haas Brothers. They developed this glaze with tiny, metallic molecules in it, and under a fluorescent light these ceramic vases (from $8,500) change color, like from pale green to bright pink."




"Nancy Josephson is a self-taught artist from Delaware who we met at the Outsider Art Fair in New York. She makes beaded urns (from $3,000) and bird-shaped salt-and-pepper shakers ($1,200 per pair) that are delicate but totally functional."



"These stump stools ($2,400) by Stefan Rurak are made from sugar maples salvaged after Hurricane Sandy."





"This Michael Verheyden chair (from $4,200) is perfect for perching on with a laptop."





"L'Enchanteur's finger-cap rings (from $480) work, somehow, for texting on your smartphone."





---
Moving In
Derek Lam 10 Crosby (115 Mercer St.)
In November Derek Lam will launch the first brick-and-mortar shop for his diffusion line, 10 Crosby, a few blocks west of its namesake address (where his office once stood).
"I like to compare 10 Crosby to DKNY, in that Donna was inspired by the entirety of New York City, and I was inspired by a wonderful, off-the-beaten-track street in Soho. The new shop is 2,400 square feet; it will highlight pieces from the fall collection like our faux-fur coats, as well as our full shoe and handbag collections. I'm dedicating a lot of space to showcasing our gorgeous knits as well. But what's most exciting is the sense of collaboration I want to cultivate between the customer and our sales team. We'll have these dedicated worktables where you can lay out your selections and ask for styling advice. The idea is to provide an experience that's very similar to how we, the designers, brainstorm."
---
IRL
Down with the bad pantsuit! Startup M. M. LaFleur gets a Noho showroom.
After four years of working in finance, and suffering through the stiff dress code, in 2011 Sarah LaFleur teamed up with former Zac Posen designer Miyako Nakamura and launched M. M. LaFleur, a line of low-maintenance, non-drab work clothes—think machine-washable shift dresses in dusky hues and wrinkle-resistant knit blazers—all stitched in the Garment District. Previously only online and at hotel-room trunk shows, starting September 15 the collection will be available at a bright, shoppable showroom in a 2,000-square-foot loft (611 Broadway, Ste. 309), where fishbowl-effect glass doors separate the office half of the space. Expect all the latest ­additions, including sleeveless, Madame Grès–inspired wrap dresses ($345); silky button-downs ($175); and a yellow-gold crisscross ring with pavé diamonds ($235).
---
Side by Side
Formerly found only in Europe, two slightly pricier H&M sister labels—one serious-minimalist, the other more insouciant—are no longer a fashion-insider secret.
COS
129 Spring St., early winter
Uniform: Boxy coats ($335), raw-cut wool skirts ($135), slouchy trousers ($125), pointy slingbacks ($225).
Tribe: Fashion editors and stylists on business in Milan.
Vibe: Scandinavian minimalism (white walls, blond wood, steel rails, cool lighting), in a four-story brick townhouse.
---
& Other Stories
575 Broadway, October
Uniform: Asymmetrical wool jackets ($275), metallic leather skirts ($195), chunky heels ($295), Moroccan-tea body scrub ($15).
Tribes: 20-something Pinterest-ers and Forever 21 graduates.
Vibe: Backstage-runway inspired, with rolling racks and dress­maker mannequins; wares grouped by the four cities that inspire the collections (Paris, New York, Berlin, Stockholm).
---
Ask a Shop Clerk
CAP Beauty (238 W. 10th St.)
After 12 years helming the beloved West Village clothing boutique Castor & Pollux, owner Kerrilynn Pamer has (totally) transformed the space into an all-natural beauty shop and spa, which she'll open with partner Cindy DiPrima in late September.
Why the 180 from selling Phillip Lim dresses to sandalwood energizing mists?
K.P: I caught the bug three years ago, after Castor & Pollux started stocking some natural cleansers and serums from Tata Harper. She's from Colombia and has been known to incorporate willow bark and pomegranate enzymes. Now we've got 50 brands total—De Mamiel facial oils tailored to the seasons of the year; Rahua shampoo, which is derived from the rare Amazonian Ungurahua nut; biofermented powders from the Beauty Chef—sprinkle them into your water, and they'll help you detox and give your skin a healthy glow.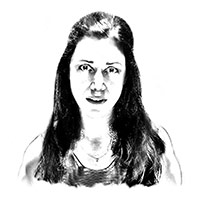 What about the spa treatments?
C.D.: There's basic massage and acupuncture for facial rejuvenation; our in-house specialist can even perform an ALCAT blood test for food intolerance. For new moms, our massage specialist will teach them how to use healing oils and access pressure points to relax the baby, wake her up, stimulate her brain. If your baby happens to fall asleep during the session, the rest of the appointment is dedicated to relaxing mom.