For the
Finicky Italophile Cook(1) Beans from Republic of Beans: Tuscans may be bean-eaters, but Beppe and Maremma's Cesare Casella aims to convert the rest of us, too, with his spectacular heirloom varieties ($4.50 to $27; 212-696-6685).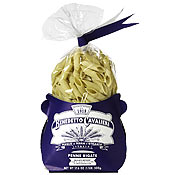 (2) Benedetto Cavalieri pasta: An exquisite dried pasta with a beautiful wheaty flavor and rough, sauce-grabbing texture, painstakingly produced in a small Puglian town ($4.99 at DiPalo Dairy, 200 Grand St., at Mott St.; 212-226-1033).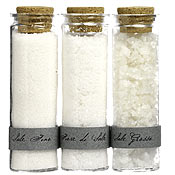 (3) Il Buco's salt trilogy: Delicate fiore di sale, packaged with glass vials of fine and coarse sea salt as well, is hand-harvested from an ancient Trapanese salt pan in Sicily. Use them to cook, to garnish, and to season ($65 at Il Buco, 47 Bond St., nr. Lafayette St.; 212-533-1932).










(4) Gianfranco Becchina Olio Verde: An unfiltered, grassy Sicilian olive oil to anoint a salad or eat with a spoon ($35 at Bellavitae, 24 Minetta Ln., nr. Sixth Ave.; 212-473-5121).









For the
Spanish-Food Fiend(1) Palacios chorizo: One of the few chorizos available here that's actually made in Spain (from Danish pork, alas), this one (the house brand at Tía Pol, by the way) is air-dried, pimentón-infused, and superbly succulent ($9 at Dean & DeLuca).








(2) conservas "serrats" bonito del norte: No ordinary tin of tuna, this—the firm, flaky fish is packed in olive oil for a lush texture and rich, unctuous flavor ($32 at Dean & DeLuca).










(3) Marcona almonds: These heart-shaped It Nuts are seasoned with olive oil, sea salt, and fresh thyme ($24 for a twelve-ounce container at Eli's Manhattan, 1411 Third Ave., at 80th St.; 212-717-8100).








(4) Rosara candied chestnuts: These soft, syrupy sweetmeats do divine justice to runny sheep's-milk cheese slathered on grilled bread, as we discovered at Bar Carrera ($14.85 at Despaña Brand Foods, 86-17 Northern Blvd., Jackson Heights; 718-779-4971).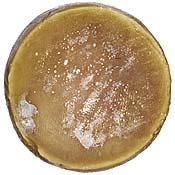 (5) Torta del Casar: Native to Extremadura, this washed-rind raw-sheep's-milk cheese is so soft and runny when ripe that the best way to eat it is to slice off the top and scoop it out ($19.56 per pound at Fairway, 2127 Broadway, at 74th St.; 212-595-1888).









For the
Inveterate Toast-Maker(1) Regans' orange bitters: All the rage among cocktail geeks; it took mixologist Gary Regan several years and a trip to a Greenwich Village witches' supply store to get the formula right ($6 at the Pegu Club, 77 W. Houston St., nr. W. Broadway; 212-473-7348).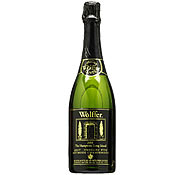 (2) Wölffer 2001 Cuvée sparkling wine brut: Supporting local viticulture has never been so refreshing. This lively, food-friendly Sagaponack sparkler is great with oysters and to have on hand for spontaneous celebrations ($35.99 at Vintage New York, 482 Broome St., at Wooster St.; 212-226-9463).









(3) Nora Ale: If you thought "great Italian beer" was an oxymoron, you've yet to try this spicy, aromatic Piemontese brew made from the ancient grain kamut ($13.99 at Whole Foods, Chelsea).









(4) The classic cask rye whiskey: Once the quintessential American whiskey, rye is poised for a comeback; this 21-year-aged spirit has enormous flavor and a long, toasty finish ($80 at LeNell's, 416 Van Brunt St., nr. Van Dyke St., Red Hook, Brooklyn; 718-360-0838).









(5) Mymouné pomegranate molasses: Expand your cocktail repertoire with this Lebanese export, a mouth-puckeringly tart reduction that's quickly becoming a staple flavor enhancer at the best bars in town ($8.50 at Dean & DeLuca).








For the
Obsessive Chocoholic(1) Scharffen Berger el carmen: This small-batch bar, made with beans from a single Venezuelan source, wrings a complex, fruity flavor from its 75 percent cacao content ($6 at Scharffen Berger, 473 Amsterdam Ave., nr. 83rd St.; 212-362-9734).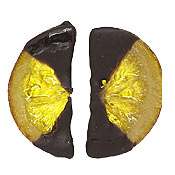 (2/3) Chocolat Michel Cluizel: The esteemed chocolatier's New York satellite, recently opened at ABC Carpet & Home, is a holiday-gift haven. We especially love the vial of edible-gilt Decores ($8) and the glazed oranges dipped in chocolate ($65 per pound) (888 Broadway, at 19th St.; 212-477-7335).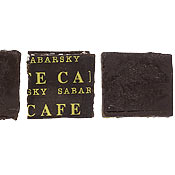 (4) Café Sabarsky's Schokolade versu: Pastry chef Pierre Reboul has miniaturized two of the kaffeehaus's favorite desserts—the Sabarsky torte and the Sachertorte—and packaged them with his elegant version of coconut macaroons ($8 at Café Sabarsky, 1048 Fifth Ave., at 86th St.; 212-288-0665).










(5) Sullivan Street Bakery biscotti di cioccolato: Jim Lahey's version of a dark-chocolate butter cookie is thin, ever-so-slightly bitter, and melt-in-your-mouth crumbly ($5.50 at Sullivan Street Bakery, 73 Sullivan St., nr. Broome St.; 212-334-9435).










(6) Vosges exotic caramels: Intriguingly spiced and artfully made, these oversized confections come in ingenious flavor combinations like blood orange and Campari, flecked with hibiscus powder, and rose-water-pink-peppercorn ($25 at Vosges Haut-Chocolat, 132 Spring St., nr. Greene St.; 212-625-2929).