CROWD AVOIDANCE
Rush hour is, obviously, the worst time to go; make it a midday shopathon.
KNOW BEFORE YOU GO
Plan your shopping route with the maps and stores list at grandcentralterminal.com.
GETTING THERE
Take the 4, 5, 6, 7, or S lines to the 42nd Street–Grand Central subway stop.
GETTING CASH
Most of Grand Central's ATMs belong to Chase. There's a North Fork Bank in the Lexington Passage and a Bank of America ATM in the Graybar Passage.
GENERAL STORE HOURS
Monday through Friday, 8 to 8; Saturday, 10 to 8; Sunday, 11 to 6; December 24, 11 to 6.
SNACK, CAFFEINATE, FIND A BATHROOM
There are numerous food options, but the Oyster Bar & Restaurant and the Campbell Apartment are pretty and tucked away. For a quick cup of coffee, go to the Oren's Daily Roast on the main concourse. Inside the stationmaster's office is an often-overlooked public restroom. The main restrooms are on the lower level.
GIFT WRAPPING
Many stores offer gift wrapping, but there are also two Papyrus locations that sell a small selection of beautiful paper and will wrap for at least $2 per gift.
EXIT STRATEGY
Cabs are plentiful at the 42nd Street and Vanderbilt Avenue exits.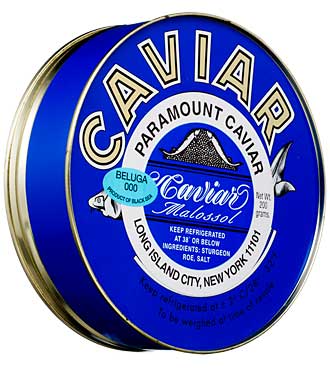 STOP 1
Caviar tin with three jars, $199 at Wild Edibles; 212-687-4255; view the map.
STOP 2
Wine of the Month Club, $50 for three bottles a month at Grande Harvest Wines; 212-682-5855; view the map.
STOP 3
Rosetta Stone Mandarin-language CD-ROM lessons, $296 at Rosetta Stone Kiosk; 212-972-0131; view the map.
STOP 4
Ravida Extra-Virgin Olive Oil, $35 at Oliviers & Co.; 212-973-1472; view the map.
STOP 5
Folkmanis Ostrich puppet, $42 at the Children's General Store; 212-682-0004; view the map.
STOP 6
Origins Fine Shine gloss set, $24 at Origins; 212-808-4141; view the map.
STOP 7
Swatch Hidden Secrets watch, $55 at Swatch; 212-297-9192; view the map.
STOP 8
Nike + iPod Sport Kit, $29.99 at Super Runner's Shop; 646-487-1120; view the map.
STOP 9
Cartier Diabolo de Cartier Collection fountain pen, $495 at Joon; 212-949-1700; view the map.
STOP 10
Metro-North ticket for a One-Day Getaway, Dia:Beacon; $27; view the map.
STOP 11
Paris Vogue, $15.95, and WeAr, $55, at Hudson News; 212-687-0833; view the map.
STOP 12
Cozy Crochet Kit, $22.95 at Posman Books; 212-983-1111; view the map.
STOP 13
Smartball speed-display baseball, $24.95 at the Discovery Channel Store; 212-808-9144; view the map.
STOP 14
Flying Yankee Streamline Train, $9.95 at the New York Transit Museum Gallery & Store; 212-878-0106; view the map.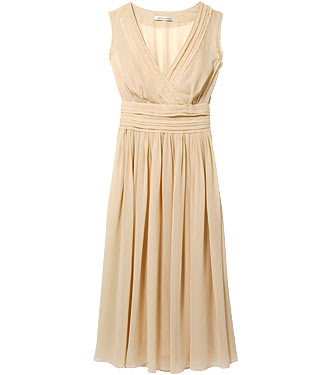 STOP 15
Dress, $148 at Banana Republic; 212-490-3127; view the map.
STOP 16
Bluepoint oysters, $1.85 apiece from Oyster Bar & Restaurant; 212-490-6650; view the map.
Market editors: Aja Mangum, Doria Santlofer, Rima Suqi. Written by Denise Penny.