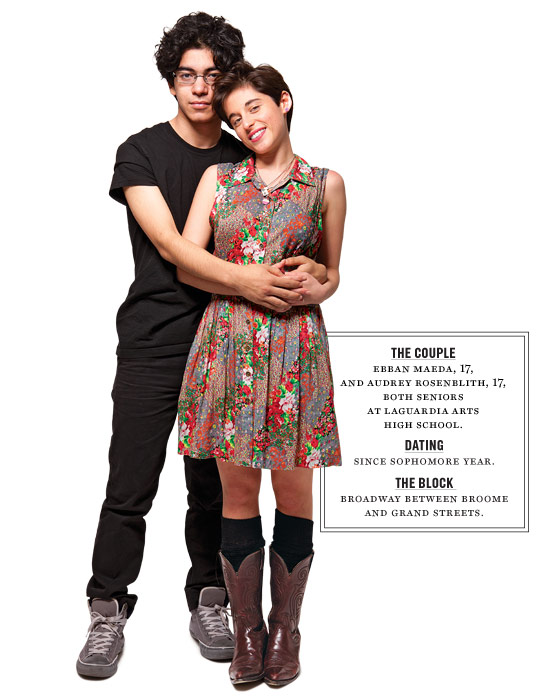 The Teens
What EbbanGot Audrey

Sweater, $60 at Topshop (478 Broadway).
He Picks: "This is, like, what she would wear at home on Christmas."
She Responds: It's, like, trying really hard to be comfy but also trendy."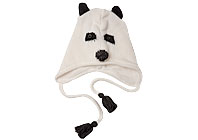 Critter Kingdome hat, $14.99 at Jewelry Cafe (472 Broadway).
He Picks: "She would probably find this adorable. The polar bear is very her."
She Responds: "So, that's adorable, but I'd never buy it or wear it."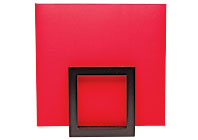 Shangri-La lamp, $55.50 at Pearl River Mart.
He Picks: "I know exactly where that'd fit in her room. Plus red and black are our colors."
She Responds: "That's cool, especially because the lighting in my room is terrible."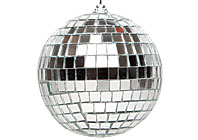 Four-inch disco mirror ball, $7.50 at Pearl River Mart.
He Picks: "For the dance parties she has in her living room."
She Responds: "What purpose do these serve? It's a cute gift. I guess."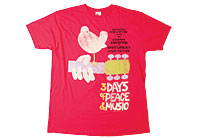 Woodstock T-shirt, $20 at Yellow Rat Bastard.
He Picks: "We were born in 1994, but if we were alive at the time of Woodstock, we'd totally have been there."
She Responds: "My parents are old hippies; I grew up on that stuff!"


What Audrey ReallyWants: Gift certificate for dinner for two at L'Ecole at the French Culinary Institute (462 Broadway).
She Says: "The menu looks so delicious!"
He Says: "I've promised to take her to a nice dinner so many times; I probably should do that. She's a very adventurous eater; I'm cool with chicken nuggets."


What Audrey Got Ebban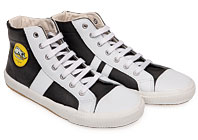 YRB high-tops, $60 at Yellow Rat Bastard
She Picks: "They're like ghetto Converse, in a cool way."
He Responds: "These are too obnoxious, a little loud."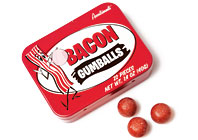 Bacon gumballs, $3.50 at Pearl River Mart.
She Picks: "Funny and so ridiculous! Who doesn't like bacon?"
He Responds:"Funny and so ridiculous! Who doesn't like bacon?"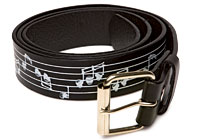 Music-note belt, $10 at Yellow Rat Bastard.
She Picks: "He's a musician and stuff. He's frighteningly good."
He Responds: "I'd probably wear it for a few days, then lose it."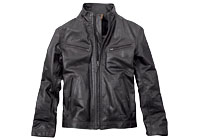 Stratham leather bomber jacket, $498 at Timberland (474 Broadway).
She Picks: "His dad's, like, a really cool guitarist. Ebban wears a lot of his clothes, and this reminds me of something he'd steal from him."
He Responds: "Awesome! I lost my other leather jacket—actually, it was my dad's. He was so mad."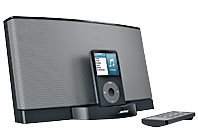 SoundDock II, $299.95 at Bose (465 Broadway).
She Picks: "He's so serious about listening to his music. He's gonna be deaf one day."
He Responds: "Anytime I hear a Bose, I'm like, 'Ahhh, yes!' "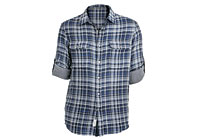 Michael Kors Broome shirt, $195 at Scoop (532 Broadway).
She Picks: "Ooh, it's Michael Kors! Ebban doesn't watch Project Runway, but his mom probably does. And he loves flannels."
He Responds: "That's great. Lately I'm just really into plaid."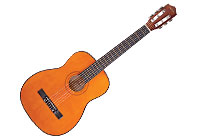 What Ebban ReallyWants: Classical guitar, $79.50 at Pearl River Mart.
He Says: "I'm in two bands now. I don't have a classical guitar, and this one's really beautiful."
She Says: "I'd want to get him a well-designed, well-crafted one, not some dinky thing.


Photographs: Courtesy of the Vendors (Swaeter, L'ecole, Sounddock, Bomber, Michael Kors Shirt); Danny Kim/New York Magazine (Remaining).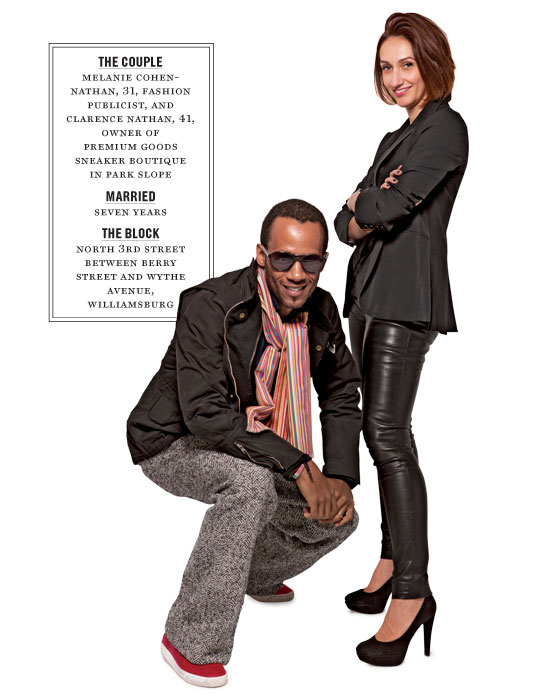 The In-Betweens
What ClarenceGot Melanie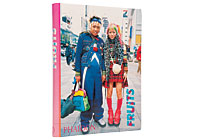 Fruits by Shoichi Aoki, $14 at Book Thug Nation (100 N. 3rd St.).
He Picks: "She's into street-style blogs; she checks them every day."
She Responds: "Cool! I check the style blogs obsessively during Fashion Week."



Vivenne Westwood gloves, $148 at About Glamour (107A N. 3rd St.).
He Picks: "These are simple and classy. And black goes with everything."
She Responds: "I'm kind of shocked: They're great!"



Annie Costello Brown brass bangle, $95 at Task (100 N. 3rd St.).
He Picks: "She loves bangles, but wears them one at a time."
She Responds: "I'd wear this with this rose-gold Tiffany bracelet I wear all the time."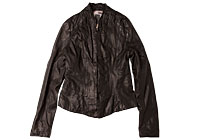 Burning Torch leather jacket, $760 at Task.
He Picks: "I could see her pairing it with leggings and a chunky sweater."
She Responds: "This looks like Carine Roitfeld, and I love her style!"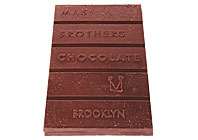 Giant chocolate bar, $27 at Mast Brothers (105A N. 3rd St.).
He Picks: "We don't usually keep chocolate in the house."
She Responds: "Now, this is a treat I wouldn't buy for myself."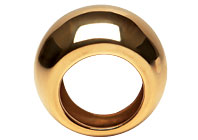 What MelanieReally Wants: Gold-plated silver ring, $90, at Lina Lex Design, 85 N. 3rd St.
She Says: "I like the bigness, but also how simple it is."
He Says: "I love over-the-top rings on women."


What Melanie Got Clarence

Piotr Woronkowicz Utopia Mies van der Rohe skate­board, $400 at Voos (105 N. 3rd St.).
She Picks: "It's a skateboard, but it's also a very limited piece of art."
He Responds "Um, yeah, that's dope."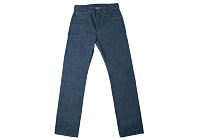 Levi's Vintage 1947 501 jeans, $250 at Brooklyn Denim Co. (85 N. 3rd St.).
She Picks: "Clarence isn't a denim whore, but he'd gravitate toward these: nothing flashy, but clearly special."
He Responds "I'm not a super jean guy, but these are good: no stains, no shredding, no patches."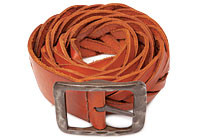 Will Leather Goods Fillmore twisted-braid belt, $165 at Brooklyn Denim Co.
She Picks: "He just broke a leather woven belt he's had since college."
He Responds "Good! The Polo belt that I bought in 1992 died last week."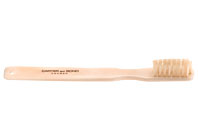 Carter and Bond natural-bristle tooth­brush, $17 at Tommy Guns Salon (85 N. 3rd St.)
She Picks: "When I met him, this was a thing: He really liked natural tooth­brushes."
He Responds: "Melanie was surprised when she met me that I was into this girly stuff."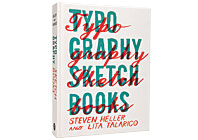 Typography Sketchbooks, $55 at Brooklyn Art Library (103A N. 3rd St.).
She Picks: "He's into typography, logos, and the history of fonts. I think he'll draw inspiration from this when he's designing T-shirts for his store."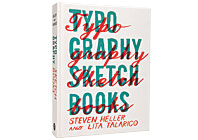 What ClarenceReally Wants:Typography Sketchbooks, $55, at Brooklyn Art Library
He Says: "I would use this book for inspiration when I'm designing a T-shirt. Or just to have. She's never going to pick this out."
She Says: "Knew it!"


Photographs: Danny Kim/New York Magazine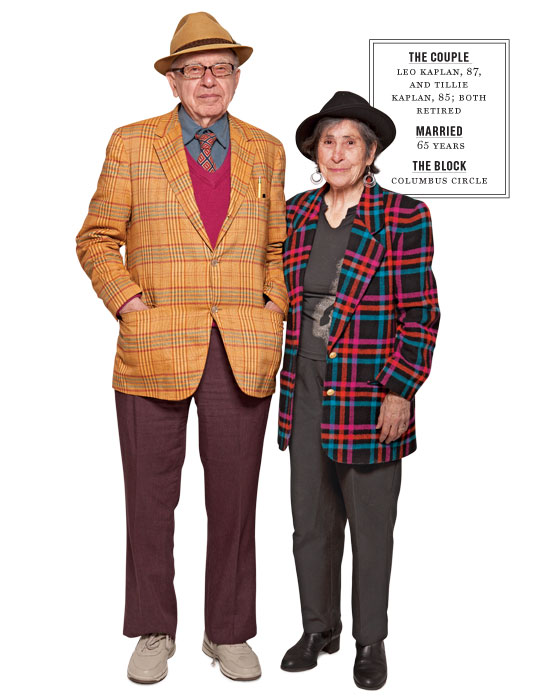 The Seniors
What Leo Got Tillie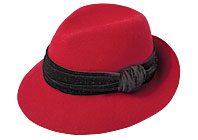 Wide-brimmed fedora, $120 at Arth (1794 Broadway).
He Picks: "The fedoras are what the jazzy women are wearing nowadays."
She Responds: "Gorgeous. I have one like it, but it's not this nice."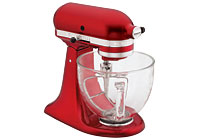 KitchenAid Design Series mixer, $349.95 at Williams-Sonoma (Time Warner Center, 10 Columbus Cir.).
He Picks: "Tillie could use this for making her haman­taschen."
She Responds: "I've been thinking of buying one of these!"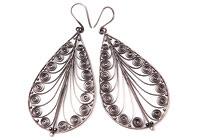 Jane Diaz swirl earrings, $188 at the Museum of Arts and Design Store (2 Columbus Cir.).
He Picks: "I like the big ones. She'd look good in them."
She Responds: "Beautiful, but they're too long for me. I don't have a real long neck."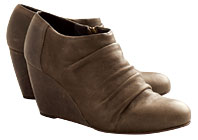 Leather wedges, $275 at Eileen Fisher (Time Warner Center).
He Picks: "Oh, boy! $275! You under­stand Yiddish? Zey lozn sikh batsoln—literally, they like to get paid."
She Responds: "I don't wear a high heel anymore. But shoes with zippers are wonderful."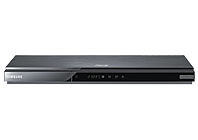 Samsung 3D Blu-ray disc player, $159.99 at Samsung Experience (Time Warner Center).
He Picks: "I just got a bargain on a television; now she can watch movies on it."
She Responds: "I'm not as educated as he is, so I'm not into that so big."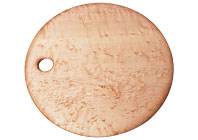 What Tillie Really Wants: Edward Wohl Bird's Eye Maple cutting board, $136 at the Museum of Arts and Design Store.
She Says: "I need a cutting board to make my mock chopped liver."
He Says: "Oh, I get it. That's fine."


What TillieGot Leo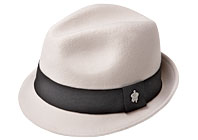 Christys' fedora, $58 at the Museum of Arts and Design Store.
She Picks: "The detective in the funny pages wore a hat like that. It's a nice hat."
He Responds: "Wonderful. Good choice."



KitchenAid Design Series stand mixer, $349.95 at Williams-Sonoma.
She Picks: "I would buy it to make my haman­taschen easier. He would use it, too."
He Responds: "Wait, what? I picked this for her … and she picked it for me?"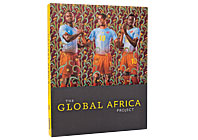 The Global Africa Project, $49.95 at the Museum of Arts and Design Store.
She Picks: "Leo's a scholar. He knows about different countries and wars."
He Responds: "Nice. I have at least 8,000 books, but none about African art."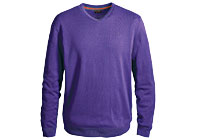 Purple V-neck sweater, $69.50 at Esprit (Time Warner Center).
She Picks: "He wears the V-necks, and he's not shy about colors at all."
He Responds: "That's very good. I wear sweaters a lot. The color is perfect."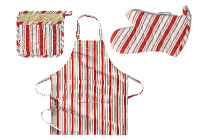 Striped apron, $26.95; oven mitt, $12.95; and pot holder, $9.95; all at Williams-Sonoma.
She Picks: "He cooks a lot. He loves soup! And he would like the lively stripes and the colors here."
He Responds: "The pot holder is just beautiful. The apron will be my first."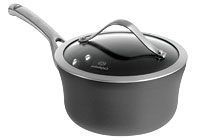 What Leo Really Wants: Calphalon Contemporary nonstick saucepan with lid, $85 at Williams-Sonoma.
He Says: "I like soup, and I need a new pot."
She Says: "Oh, yes. For his soup he's been using a chipped pot I want to throw out."


Photographs: Courtesy of the Vendors (Mixer, Wedges, Blu-Ray Disc Player, Sweater, Apron, Oven Mitt, Pot Holder, Saucepan); Danny Kim/New York Magazine (Remaining)