Matt and Kim
Hammerstein Ballroom; 9 p.m.; 311 W. 34th St., nr. Eighth Ave.; 212-279-7740
The bubbly husband-and-wife duo spread the cheer at a holiday bash with the Super Mash Bros. and Body Language. Bonus: If you don't have someone to kiss at midnight, you can probably just watch them make out on stage. It's all part of the show!
Gogol Bordello
Terminal 5; 12/30 at 8 p.m., 12/31 at 9 p.m.; 610 W. 56th St., nr. Eleventh Ave.; 212–260–4700
Gypsy cabaret (the more raucous the better) has proven itself an excellent soundtrack for festivity, so why not ring in the new year with Eugene Hutz and Co.? They're playing both the 30th and the 31st, and for die-hards, a two-day pass will run you $70.
New York Philharmonic's New Year's Eve
Avery Fisher Hall, Lincoln Center for the Performing Arts; 8 p.m.; 10 Lincoln Center Plz.,nr. 65th St.; 212-875-5030
End 2011 with some culture when Alan Gilbert conducts a program of selections from Bernstein and Gershwin, featuring ivory-tickling by pianist Jean-Yves Thibaudet. Note: Don't worry if you can't make it out to the show; it'll also be broadcast on local PBS stations.
Sandra Bernhard
Joe's Pub; 12/28-12/31; 425 Lafayette St., nr. Astor Pl.; 212-539-8777
You never know what's gonna come out of the mouth of the inimitable Ms. Bernhard, whether she's riffing on pop culture or playing with her band the Rebellious Jezebels. But there are multiple chances to find out, with two shows on NYE proper.
Patti Smith and Her Band
Bowery Ballroom ; 12/29-12/31 at 9 p.m.; 6 Delancey St, nr. Bowery; 212-533-2111
It's been a big year for the recent National Book Award winner (for her memoir Just Kids). So she has much to celebrate when she reprises her role as the queen of New Year's. Shows are sold out, but Patti probably wouldn't let that stop her.
Fitz and the Tantrums
Gramercy Theatre; 9 p.m.; 127 E. 23rd St., nr. Lexington Ave.; 212-614-6932
Sartorially savvy with some slick moves to boot, these neo-soulsters put on one for the dancers. (Seriously. We dare your feet not to move to their "MoneyGrabber.")
Ted Leo and the Pharmacists
Maxwell's; 8 p.m.; 1039 Washington St., at 11th St., Hoboken, NJ; 201-653-1703
On his blog, punk-rock jokester Leo promises "something special to take your mind off of how depressing this holiday actually is." He speaks the truth. With comedian Kurt Braunohler.
Los Lobos
City Winery; 7:30 and 11 p.m.; 155 Varick St., at Vandam St.; 212-608-0555
Take a load off at this seated show where the Grammy winners celebrate three years of City Winery. There are two chances to catch them in one night, in case you'd like to be cozy in bed (or somewhere else) at the midnight hour.
Deer Tick
Brooklyn Bowl; 8 p.m.; 61 Wythe Ave., nr. N. 11th St., Williamsburg, Brooklyn; 718-963-3369
The Providence, Rhode Island, rockers play in support of their new record, Divine Providence with lots of surprises in store, including a big jam session at midnight. (Which we guess isn't so much a surprise anymore. Oops.) With J. Roddy Walston and the Business, Dead Confederate, and Virgin Forest.
Gov't Mule
Beacon Theatre; 12/30 and 12/31 at 8 p.m.; 2124 Broadway, nr. 74th St.; 212-465-6500
A shindig for Southern rock lovers, the Allman Brothers spinoff project plays two shows. Note: These guys know a lot of talented folks, so watch for special guests.
Chuck Berry
B.B. King's Blues Club & Grill; August 25 at 8 p.m.; 237 W. 42nd St., nr. Seventh Ave.; 212-997-4144
One of the first musicians to be inducted into the Rock and Roll Hall of Fame, the legendary "Johnny B. Goode" pioneer is sure to get the crowd all revved up in Times Square. Also, it may be a little late for it, but maybe he'll play his holiday classic "Run, Rudolph, Run." Fingers crossed!
PopGun New Year's Eve Party With Nosaj Thing
Glasslands Gallery; 12/31 at 9 p.m.; 289 Kent Ave., nr. S. 1st St., Williamsburg, Brooklyn; 718- 599-1450
Twenty-four-year-old Jason Chung helms a night of warm, glitchy electronica featuring a limited vodka open bar, with a Champagne toast at midnight. If you're young and hot and still in need of someone to snog when the clock strikes, this would be the place, mood already included.
Phish
Madison Square Garden; 12/28-12/31 at 7:30 p.m.; 4 Penn Plz., nr. 31st St.; 212-465-6741
The psychedelic jam band's four-night run at MSG is already sold out (not surprising considering their die-hard fans). But maybe you could negotiate a barter for tickets? We can think of a few things they'd be into …
The Bad Plus
Village Vanguard; 12/27-1/1/2012.; 178 Seventh Ave. South, nr. 11th St.; 212-255-4037
Ethan Iverson, Reid Anderson, and Dave King make up this fun and unconventional genre-bending jazz trio. They're known for deconstructing popular hits (See: "Smells Like Teen Spirit)", but last year released their first album of originals Never Stop.
Infected Mushroom
Best Buy Theater; 9 p.m.; 1515 Broadway, at 44th St.; 212-930-1950
Gross name, but it's true that these two trance D.J.'s ooze psychedelia, complete with multimedia backdrop. So maybe the mushrooms are infected with fun?
A New Years Eve Weekend With Assembly of Dust
Mercury Lounge; 12/30 at 8 p.m. and 12/31 at 8:30 p.m.; 217 E. Houston St., nr. Ludlow St.; 212-260-4700
Solid and lyrically complex rock, for those looking to ease into the New Year with a little guitar twang.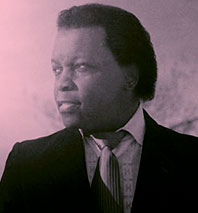 Lee Fields and the Expressions
The Bell House; 8:30 p.m.; 149 7th St., nr. Second Ave., Gowanus, Brooklyn; 718-643-6510
Soul lovers should buy new dancing shoes for this night featuring the funkadelic stylings from a pioneer of the genre. It's a double-dip of soul with Sugar Pie DeSanto, who plays her first NYC show since appearing at the Apollo 40 years ago.
The Budos Band
Music Hall of Williamsburg; 9 p.m.; 66 N. Sixth St., nr. Wythe Ave., Williamsburg, Brooklyn; 718-486-5400
For your funk-instrumental fix, the Staten Island crew delivers a night of Afro-soul. With fellow Daptone Records signee Charles Bradley and His Extraordinaires.
New Year's Eve Concert for Peace
The Cathedral of St. John the Divine; 7 p.m.; 1047 Amsterdam Ave., at 112th St.; 212-316-7540
Dance, music, prayer, and solemnity in a NYE concert first conceived by Leonard Bernstein in the early eighties. Plus, a light show in the candles lit by the thousands of attendees.
The Birdland Big Band directed by Tommy Igoe
Birdland; 10:30 p.m.; 315 W. 44th St., nr. Eighth Ave.; 212-581-3080
The weekly big-band event fusing jazz, Latin, and Brazilian music kicks it up a notch with a celebratory, horn-heavy New Year's event.
Start the year with laughter
More into jokes? There are a few comedy shows on December 31 as well. Carolines has a New Year's Spectacular starting at 8 p.m. and again at 10:30 p.m., hosted by Drew Fraser and featuring Mike Vecchione, Russ Meneve, Michael Che, and Vince August, while over at The Comedy Cellar they're offering an 8:30 p.m. show for $30 and a 10 p.m. one for $70 featuring comedians Jim Norton, Sherrod Small, Jessica Kirson, and more. For five shows spanning 12/29 to 12/31 Eastville Comedy Club is featuring Harris Stanton, seen on SNL, Comedy Central and opening for Tracy Morgan on tour, while the Gotham Comedy Club has 8 p.m. and 10:30 p.m. shows with Steve Byrne, featuring Angelo Lozada. The National Comedy Theater in Times Square has a special improv show followed by a party with the cast, catered buffet, and Champagne toast at midnight, while over at The PIT it's a comedy-stravaganza with improv shows by groups The Baldwins and Big Black Car, featuring Kristen Schaal and Kurt Braunohler.