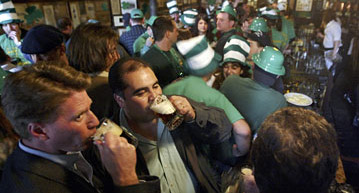 Tired of Guinness on St. Patty's? Here's where to try some different alcoholic concoctions with Irish ties.
Shamrock and Roll

Concerts to celebrate Saint Pat, whether you're in the mood for bagpipes or hip-hop.
March of the Irish

May the road always rise to meet you. And on March 17, may that road be Fifth Avenue.