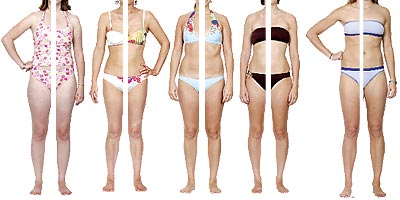 Bliss Spa
Airbrush Auto-Bronzing; $100
Friends noticed the glowing color, and it faded like a natural tan. Lasted one week on the body, three days on the face.
Completely Bare
Sculpted Tan; $75
Tan looked natural, but it lasted less than a week. Uneven fade—some body parts turned pale before others.
Paul Labreque Salon & spa
Air Bronzing; $75
The tan came out very evenly. It faded after a week, with the feet getting splotchy first.
City Sun Tanning
CalTan AutoBronzer; $39
There was distinct color, and the tester came out evenly tanned. Tan lasted an entire week.
Hollywood Tans
6-Second Instant Spray; $29
No noticeable difference in skin color. Whatever tan was there faded in a few days.
See also:
How to Have Sexy Summer Feet