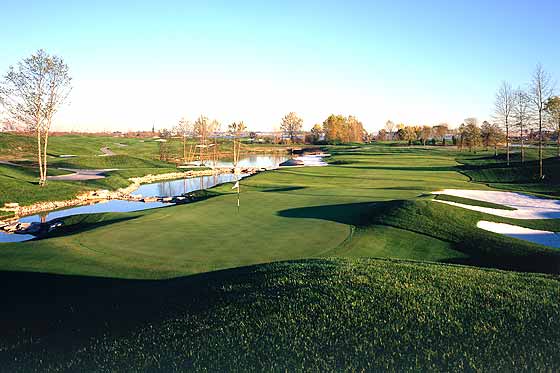 1. The brand-new, 162-acre Liberty National Golf Club on the Hudson in Jersey City is a jewel—with a price tag to match. The course cost $130 million, a world record, and charges a $400,000 initiation fee, which buys the privilege of aiming directly at the oh-so-close Statue of Liberty on the second hole.
2. Soho's fancy new golf gym, Drive 495 ($5,000 annual membership), is the best way to improve your game off the course. Drive's pros (including Robert Baker, Greg Norman's coach) analyze your swing, and you can practice in the simulators, on any of 30 famous golf courses, from Pebble Beach to Spyglass Hill.
3. Considered the best public course in the country, the Black Course at Bethpage State Park in Farmingdale costs $51 on weekends and $41 if you cut work. The hotly contested tee times can be booked a week in advance, but the most reliable way to get one is to line up overnight for one of the slots reserved for walk-ons.
Summer Stuff for Triathletes, Jocks, Watermen, and Spectators
• Agendas for Competition Junkies and More
• How to Pretend You're in Cali
• Sweat Without Setting Foot in a Gym
• Swim to Brooklyn or Die Trying
• Catch Your Supper in the Rockaways
• Ride Your Bike to Montauk
• Hit the Links for $400k or $51