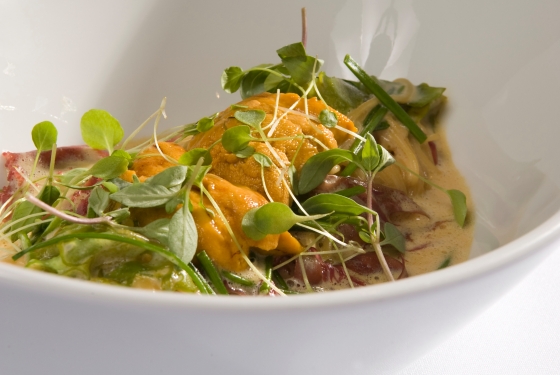 Tocqueville's married owners Marco Moreira and Jo-Ann Makovitzky would opt for this decadent uni (sea urchin) carbonara. The delicate angel-hair pasta is laced with Santa Barbara sea urchin and bathed in a luxurious sauce made with lime, sea lettuce, and soy sauce. Recipe>>
Gabe and Gina Stulman (Joseph Leonard, Fedora) just returned from a trip to Italy, which inspired this simple three-course menu of burrata pizza, arugula salad, and vanilla gelato with cookies.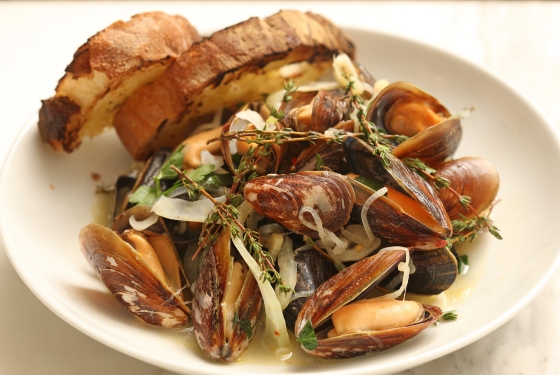 Devon Gilroy, chef at Amali, spends all day in the restaurant with his fiancée, Erica Ohrling, who happens to be the restaurant's pastry chef. But that didn't stop them from devising this romantic dish of honey mussels, best served with the romantically-shaped (and hued) beet-and-ricotta "love letter" ravioli.
This chocolate-croissant bread pudding comes from Robert Newton and Kerry Diamond, partners at Seersucker in Brooklyn and in real life. Robert likes to make the dessert at home for Kerry using ingredients from their spinoff café, Smith Canteen; a hint of bourbon gives it that Southern twist. Recipe>>